---
#GEARINGFORGROWTH2022: Emerging Technologies
March 10, 2022
Online Workshop via Zoom
9:30am - 10:30am
Hosted by a technology specialist, this short taster seminar considers a number of critical themes and future technologies that will drive business success in 2022 and beyond.
Get a head start of the competition with a clear explanation of the acronyms and the benefits of a number of developments in the sector.
About the speaker:
Lewis Endlar, Lecturer in Business & Management
As a Lecturer in Business and Management at Keele Business School and the Director of Executive Education and Continuous Professional Development (CPD), Lewis is able to deliver on a range of undergraduate and postgraduate modules on our business degrees and MBA and Executive programmes as well as other postgraduate apprenticeship courses within the University.
Lewis also held the position of Director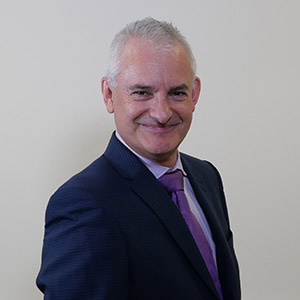 of Short Courses and Commercial Activities liaising with many SME's and larger organisations in the UK and internationally including the top 4 consultancy companies worldwide.
Since the early 90's Lewis has led numerous workshops, courses and programmes to include information systems, project management, business strategy, e-marketing and management, climate change and sustainability, business process re-engineering and so on.
Lewis has a particular interest in emerging technologies in the re-design of business processes, systems theories and methodologies, people and organisations, motivation theory and teams, leadership, managing change, knowledge management and applied learning techniques, including blended learning.