All businesses should have ambitions to grow…
but where do you start?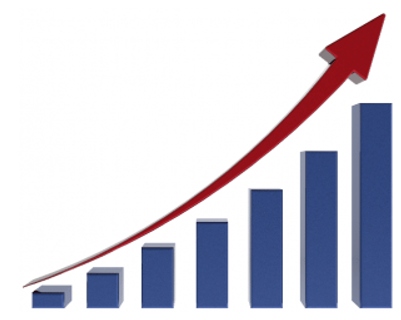 Do you have the right finance in place?  What about your cash position?  How about innovation and change?  The day-to-day operations?  Is your supply chain up to the task?  What about your sales & marketing activity?  What about sustainability issues?  Then there is your staff – have you got the right establishment and balance in place to grow and do they have the right skills?  What about the leadership, and the overall strategy?
Getting your strategy in place for all of the above and more can be a daunting prospect, even if you find the time to think about it.
This is where the Growth Hub can help.  We can bring our experience of helping small and medium sized enterprises (SMEs) across Staffordshire in all sectors to offer advice and information to help you achieve your growth ambitions.
Advice – we can advise you and help establish and improve your growth strategy, whilst backing these recommendations with research, data and first-hand experience.  We can complete robust diagnostics that are directly linked to your business need with clear and measurable impact statements enabling us to spot potential growth problems and suggest solutions.
Information – we can identify the best initiatives for your business from the many regional and national support services available.  With established relationships with professional bodies, support services, mentors and networks at our fingertips we can identify your specific requirements for specialist help and refer you to internal sources of finance, HR, digital and marketing advice, and external specialist partner organisations offering skills training, mentoring, finance, export advice, environmental advice, R&D, innovation and more.
In summary, we help you see the wood for the trees so you can get on with the business of growing and work with you to develop a growth action plan, which identifies needs and opportunities.
So whether you want to raise capital, increase your workforce, ramp up production, identify export or supply chain opportunities, or something else, we provide tailored, commercially focused and joined-up advice that's free, impartial and delivered with one goal in mind: growing your business.
GROWTHmapper
As well as providing traditional business growth advice, the Growth Hub now offers GROWTHmapper.  This is an on-line diagnostic tool delivering a tailored report designed to help businesses achieve their ambitions – whether they are looking for high growth or revering growth post-Covid – by helping them to understand their business better and develop a strategic growth plan.
GROWTHmapper has been developed by Oxford Innovation and consolidates over 20 years' experience of nurturing successful high growth businesses and is used to model your business for future growth.  This tool is now available free for Staffordshire SME businesses and is provided through Stoke-on-Trent & Staffordshire Growth Hub.
GROWTHmapper is based on a survey taken by the Senior Management Team of your company, typically MD and Directors.  The survey is –
based on 60 to 100 simple questions that focus on key areas of your business
is quick and efficient to use (takes a maximum of 15 minutes to complete)
is completed by up to 8 members of your Senior Management Team so your SMT gets to discuss the current state of the business
gets all members of the SMT on the same page
as well as analysing the current state of business, it gives an opportunity to gauge senior colleague's perceptions of the business
gains an understanding of what is working well and where opportunities for improvement and development exist
results in a thorough report that allows you to benchmark your business against A, B or C rated businesses
a summary report is produced that is yours to keep
starts the process of developing your growth strategy plan
opportunity to validate your current business plan
opportunity to modify/Improve/update your current business plan
opportunity to discuss and work 'on the business'
the first step in drafting your future growth strategy
BOOK A GROWTHmapper
What do other companies think of GROWTHmapper?
Some Staffordshire SMEs that have completed the High Growth GROWTHmapper diagnostic with the Growth Hub (companies looking to pursue a high growth strategy) –
''Extremely useful.  The process was very worthwhile and very straightforward.  The diagnostic easily highlights the key opportunities, strengths and weaknesses in the business.  I know where to focus my efforts and prioritise my time accordingly.  A must for any business owner looking to SCALE their business."  Managing Director, IT equipment integration
"If you're a business in Stoke-on-Trent/Staffs, I would recommend Richard Brace and his work with the business diagnostics tool Oxford Innovation GROWTHmapper, via the Growth Hub.  Pain-free for your teams and gives insightful outputs via face-to-face feedback sessions to take away for you and your senior management Team."  Founder & Director, recruitment & HR services
Some Staffordshire SMEs that have completed the Recovery GROWTHmapper diagnostic with the Growth Hub (regaining market position after the Covid crisis) –
"It was very useful and certainly thought provoking and the report and presentation gave us some good ideas for a better approach to financial management.  It was easy to complete and I felt the quick-fire approach to answering the questions really drilled down on what we were thinking."  Managing Director, Maintenance Services
"It was a useful tool to help organise my many day-to-day concerns into one place.  I appreciated having validation of the choices I have been making to secure our business during the pandemic.  I appreciated having the one-on-one discussion and being able to receive an objective point of view on our business situation.  The Crisis/Coping/Recovery page is set out concisely with a very useful matrix of actions which can be applied immediately to our decision making."  Managing Director, Online Retail
Who to contact at the Growth Hub?
Richard Brace, Business Growth Advisor 
If you're interested in growing your company and would like a discussion or to complete a GROWTHmapper diagnostic, please email richard.brace@stokestaffsgrowthhub.co.uk to arrange a meeting to discuss your strategy and see how the Growth Hub can help you achieve your potential.
Richard (pictured right) has lived in Staffordshire since the late 1980s and has over 30 years' experience in delivering business strategy advice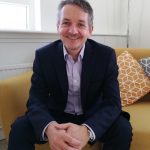 and consultancy.
For 20 years he was joint-owner and Director of an international business-to-business strategic research company headquartered in Staffordshire.  Over this time he consulted with firms of all sizes in all sectors, researching products, markets and services to help develop client company growth strategies in the UK and worldwide.
Richard is now the Growth Hub's Business Growth Advisor.  His role is to provide advice and information to small and medium sized enterprises in Staffordshire that are looking to grow.
Currently this includes companies looking to re-establish their position due to the adverse trading conditions resulting from the Coronavirus slowdown, as well as companies looking to develop their strategy in order to achieve higher growth going forward.
Richard can meet with you and offer advice and an objective diagnostic of your growth plans to help develop your company's strategy and can also deliver an on-line GROWTHmapper diagnostic.  This is an excellent way to get the ball rolling, to set aside some time to think about your company's position, and to engage all of your Senior Management Team in the strategic planning development process.