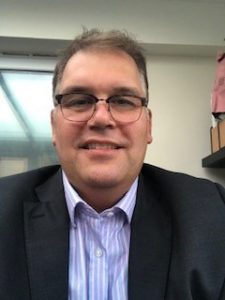 Alan Bloomfield
Specialist Digital Advisor
ITBEP –
(Information Technology Business Enhancement Programme)
The Information Technology Business Enhancement Programme (ITBEP) is aimed at Small and Medium enterprises, including Sole Traders, based in Staffordshire and Stoke on Trent. These businesses will receive advice and information on using Information Technology to become more efficient and productive. Businesses will be supported to maximise their digital potential and competitiveness, enabling sustainable growth.

Plan For Britain….
"At its core, the ambition of this Strategy – to create a world-leading digital economy that works for everyone. It is part of this government's Plan for Britain, strengthening our economy for the long term as we take advantage of the opportunities that leaving the European Union provides."              
(The Rt Hon Karen Bradley MP, Secretary of State for Culture, Media and Sport).
Infrastructure 
We are determined that no part of the country or group in society should be without adequate connectivity. We will continue our work to complete the roll-out of 4G and superfast broadband by 2020, but we will also implement a Universal Service Obligation, giving every individual, business, and public premise across the country the right to request an affordable high speed broadband connection. We are ambitious for the opportunities afforded by the next stage of broadband and mobile rollout, so we will invest over £1 billion to accelerate the development and uptake of next gen. digital infrastructure – including full fibre and 5G.
Skills 
We need to support everyone to develop the skills they need to participate in the digital economy and help all businesses harness the productivity benefits of digital innovation. To do this, we will ensure adults in England who lack core digital skills will not have to pay to access the basic digital skills training they need, mirroring the approach taken for adult literacy and numeracy training.
Industry & Jobs –
We already have globally leading sectors in artificial intelligence, cyber security, FinTech, gaming, virtual reality and GovTech. And our fusion of digital and creative expertise also gives us the leading edge in many other sectors including design and advertising. Government programmes are supporting the UK's development of the Internet of Things (IoT) and Autonomous Vehicle technologies. HealthTech and EdTech both provide major underexploited economic opportunities to the UK, as well as helping to create the world-class public services that our people deserve. To achieve this, we will be investing more in R&D than in the past 30 years.
Helping every British business become a digital business. (ITBEP) 
The UK's global competitiveness will increasingly depend on not just a flourishing digital sector, but on all our businesses using the best digital technology and data to drive innovation and productivity. We need to help all businesses become as productive and adopting digital technologies will be crucial to this. To make sure businesses have the knowledge and means to access this technology, we will work to focus existing initiatives, and plug gaps where there are specific challenges. On top of the skills and infrastructure improvements already outlined, we announced £13 million funding to create a private sector-led Productivity Council. The Council will drive engagement to improve productivity across the economy, including through appropriate use of digital technologies and Digital Transformation of businesses.
A framework for action 
The digital economy moves quickly, and so must we. In this strategy we set out our areas of focus, and the actions we will take now. But our strategy is a framework, not a single document. So we propose an 'open door' challenge to industry to come to government with proposals to transform their sectors through 'sector deals'. The door is open to our digital industries as it is to others, we want to hear how government and industry can collaborate to enable growth in new sectors of the future that emerge around new technologies and new business models.
This digital strategy is therefore a first statement in an ongoing conversation between digital businesses and government: as we develop our industrial and digital strategies, we will continue to build on that conversation and to strengthen our support. To facilitate this, the Secretary of State for Culture, Media and Sport will convene a forum for government and the tech community to work together to support the growth of the UK digital economy. The plans and proposals outlined in this strategy, and those we will develop together over the coming years, will deliver a thriving, inclusive, outward-looking digital economy in the UK, with the benefits and opportunities spread across every region, and every community. By putting each of the elements of this strategy in place, we will cement our position as a world-leading digital economy and ensure it works for everyone.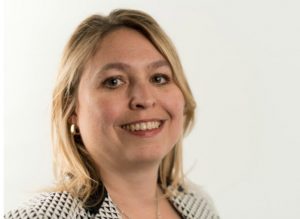 (The Rt Hon Karen Bradley MP, Secretary of State for Culture, Media and Sport). (For more information click here) In support of the Government Digital Strategy
 There are a number of Government and Local initiatives that are available as part of the "Digital Transformation Strategy" along with a further series of Webinars/ Workshops that Staffordshire Growth Hub will be hosting over the next 12 months. Please us know if you would like to be invited to those and we will arrange for you to be invited.
Initiatives currently available:
There are also number of new funding options that are being made available in the form of business support, grants and tax relief  If you do require any assistance please do not hesitate in contacting us using the button below. 
#DoDigital Expression Of Interest
If you are interested in accessing our #DoDigital toolkit please fill out the form and a specialist advisor will be in touch.