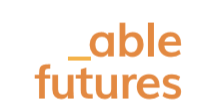 ---
Online Webinar - Able Futures- Access To Work Mental Health Support Service - Fully Funded
July 8, 2020
Online Via Go to Meeting - Use the Registration form below to book. The meeting link (Via GoTo Meeting) will be sent out shorlty before the event.
2:00pm - 3:00pm
Come and join Tracy Walley from Health 2 Employment on a webinar for an Introduction to the Able Futures- Access To Work Mental Health Support Service which is a fully funded service provided to employers, employees and apprentices.
Able Futures deliver the Access to Work Mental Health Support Service on behalf of the Department for Work and Pensions to help people with mental health difficulties have more good days. We give employers fully funded advice and support on how you can help staff in your business cope with mental health issues and improve mental wellbeing at work.
The Access to Work Mental Health Support Service helps you support your employees with a confidential service designed around their needs and daily routine. It also offers you advice, practical support and internal promotion materials you can use to raise awareness of the service within your business.