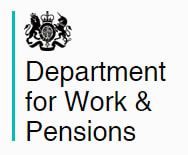 ---
WEBINAR: Access to work Mental Health Support Service
January 26, 2021
Online Webinar via Zoom @ 10 am
10:00am - 11:00am

Access to work Mental Health Support Service:
How can the FREE programme benefit you?
Access to work is a government funded programme which focuses on mental health and well-being for staff within the work environment. Over the duration of 9 months we are able to offer help and support to individuals who may be struggling with their mental health and find that it is impacting them whilst in their place of work. With the support of our trained health professionals who can offer advice and guidance we can put in place strategies for that person to manage their well-being and mental health in a more positive way.
In this session you will learn about the access to work programme, beginning to end. What it looks like for somebody who is struggling with their mental health, what help and support we can offer to them via our programme and how we can help you as their employer create awareness within your work force of mental health as a whole.
We have engaged with over 250 SME and large employers, supporting individuals whose mental health is their main barrier to employment.  
We want to help you support your staff during this difficult and challenging time with the help of our mental health support service.