---
An Introduction to #SustainabilityInStaffs
May 6, 2021
Online Workshop via Zoom
9:30am - 12:30pm

In 2015 World Leaders signed up to commit to the United Nations 17 Sustainable Goals to unite people in local communities in taking action on climate change, providing clean water & sanitation and numerous other important issues which affect everyone.
This workshop will give your business a good understanding of the goals and more importantly show you with the use of case studies of companies already successfully using the SDG's how you could implement these goals by making the simple changes in your day-to-day operation.
Although there are 17 goals in total, you don't have to commit to every goal, just one or two can help make a big difference!
This workshop reviews the basic approaches to sustainability, what is it, why is it important to your business and the simple steps you can take to start embedding a sustainable ethos and approach into a business model through using the Sustainable Development Goals.
AGENDA:
–  9:30 Introduction to Sustainability
– 10:15 Overview of Sustainable Development Goals including case studies
– 10:40 Comfort break
– 10:50 SDG Road-mapping
– 12:30 Close
MEET THE SPEAKERS: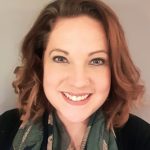 Kate Copeland
Kate is a passionate environmentalist that specialises in sustainable behaviour change programmes working with businesses to embed improved processes and beneficial working cultures. She has worked on a variety of sustainable initiatives working with Central Government to community-based grassroots organisations. In 2018 she opened Staffordshire's first eco centre through The Globe Foundation and is a committee member of Climate Matters Staffordshire.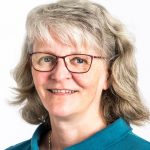 Judith Smith
Since the mid-1990s I have been working in industry with Environmental Management Systems, covering a wide variety of subjects including energy, waste, pollution prevention and biodiversity.
I am enjoying helping businesses improve their environmental performance and am especially passionate about raising the level of sustainability in Staffordshire.