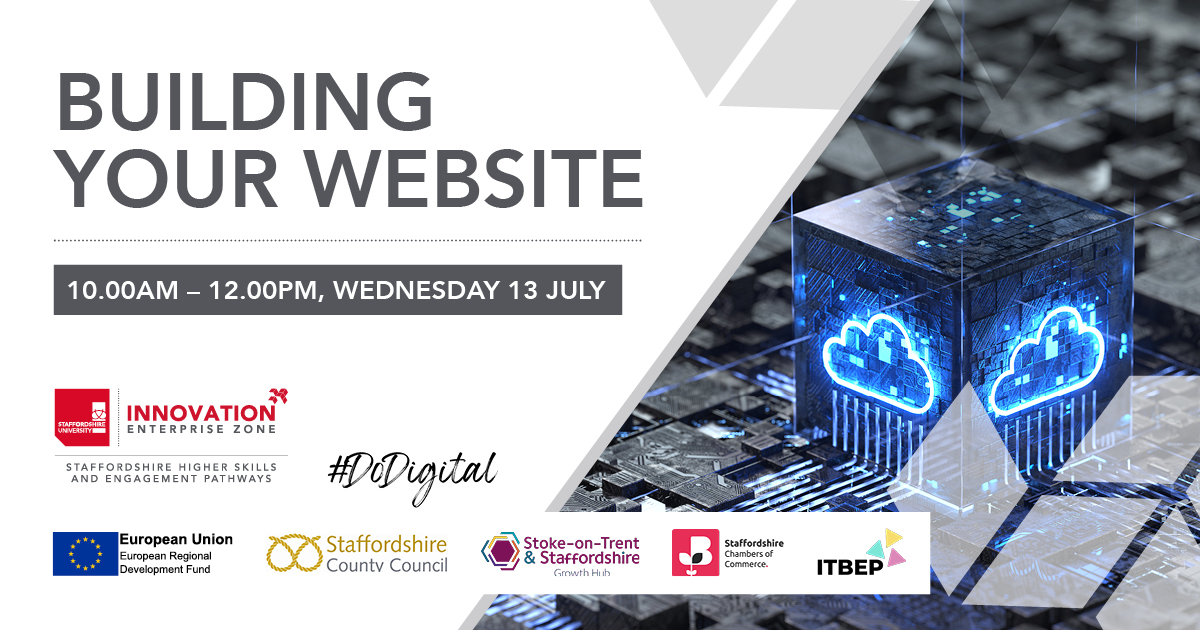 ---
Building Your Website Masterclass
July 13, 2022
Room S505, 5th Floor, Mellor Building, Staffordshire University, College Road, Stoke-on-Trent
10:00am - 12:00pm
This masterclass is a part of the Information Technology Business Enhancement Programmes #DoDigital series, in partnership with Stoke-on-Trent and Staffordshire Growth Hub, offering fully funded business support.
We've partnered with Staffordshire University to deliver this brilliant Building Your Website Masterclass which will give you all the knowledge you need to build your own website.
Topics explored during the session include the current website building trends, looking in detail at both scripting and mark-up languages.
Learners will also develop the knowledge of how to design, implement and test aspects of a webpage.
Who can attend the course?
This training course is exclusively available to Stoke-on-Trent and Staffordshire based businesses with up to 250 employees.
Confirmation of eligibility
After registering your interest in this course one of the team will be in touch with you to ask a few simple questions to confirm you are eligible to attend this course.