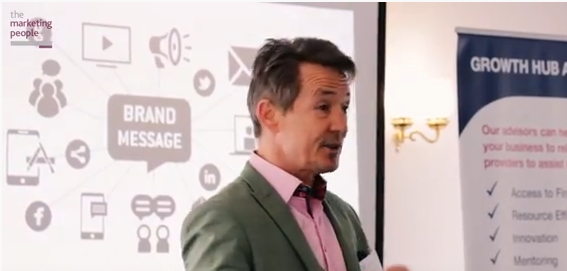 ---
Digital Marketing (SOLD OUT) - I need to understand it & see how it can help me!
November 18, 2021
The Marketing People, 3 Newlands Court, Attwood Road, Burntwood, Staffs WS7 3GF
9:30am - 12:30pm
9:30-12:30
Take control of your digital marketing and grow your business using online platforms to attract and engage with potential customers. Now is the time to plan and implement the right strategy and tasks that suit your business, time, and resources. Get the most out of what you have done so far and understand how you can improve. If you have someone in your business doing it for you, do you know what they are doing and how they manage your business's online reputation and sales funnel?
What is digital marketing?
What disciplines does this include?
How do I implement digital marketing?
How do I manage me/my in-house marketing people?
How do I know it's working?
Does this affect my website?
What about print? Is it still viable?
"In this 3-hour seminar and short workshop to help you start the next phase of your business marketing, you will understand how to use what you have to your advantage and deliver what you need to increase your effectiveness in digital marketing. You won't spend 3 hours going over how to use the specific platforms; you can find out how to do that via YouTube," David says. "Instead, you will benefit from understanding what to do, why do it, how to plan, and focus your digital marketing on getting results".
Who should book now?
Suppose you are a business owner managing and producing marketing or have someone in house doing it for you, a marketing manager who needs to update, remind yourself, or put a business case to your boss for digital marketing as part of the mix, an e-commerce businesses looking to increase online sales or just starting, or anyone who wants to ensure what they are doing is on the right track.
If so book your place now and allow yourself to take a few hours to put things straight in your mind to plan and implement actions that will work, and build on all of the other training and knowledge you and your teams have.  A maximum of 20 people can attend, so it's a first-come, first-served basis for business owners or managing directors.
This seminar/workshop is designed for business owners/managing directors looking to understand what digital marketing consists of and how to plan, implement, and oversee it. Provide them with the knowledge to effectively direct and manage their digital marketing and communications, lead their in house people to deliver effective marketing through digital channels, and address any outsourced digital/social resources they contract.
This seminar/workshop will not go over the individual platforms and show attendees how to use the software. Once delegates know and understand what and why, – the how is the easy bit.
The speaker is a seasoned marketing professional, Managing Director of a full-service marketing agency, marketing consultant for many companies and a Vice President for Cannock Chase Chamber. He has created and delivered successful, down-to-earth, straight-talking beneficial seminars, workshops and editorial. Presenting in the UK and Europe for Greater Birmingham Chambers of Commerce, Stoke-on-Trent & Staffordshire Growth Hub, and private companies and associations with a focus on supporting small and medium businesses locally and regionally.