---
#DoDigital Webinar: 'Get Your Financial Head in the Cloud'
October 20, 2020
Online Webinar via Zoom @ 9.30am
9:30am - 12:00am
Financial Reporting: 'Get Your Financial Head in the Cloud'
This webinar, presented by DAINS Accountants in collaboration with the Stoke-on-Trent & Staffordshire Growth Hub, is designed to teach delegates about the digital transformation of financial reporting systems.
The webinar aims to give you an understanding of how to unlock the potential of using cloud technologies in financial reporting. Not only gaining processing efficiencies, streamlining reporting and freeing up time from the mundane, but improving the quality and accessibility of financial data and management information.
Using this data and information to predict your future business performance and cash flow, helping you to navigate through the challenges of a turbulent economy. Harnessing technology to provide forward looking insights and truly understanding business performance today to help you make better strategic decisions for tomorrow.
Meet the speaker: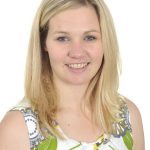 Michelle Eccleshall –
Michelle is a chartered accountant and has been working at DAINS LLP for 14 years. DAINS LLP are a progressive firm of accountants & business advisers that operate from five offices across the Midlands offering a wide array of compliance and advisory services.
Michelle works with businesses to transform their financial reporting systems, allowing them to harness the power of digital to build a clear picture of where their business performance today to provide them with the knowledge and data to create a clear vision for the future.