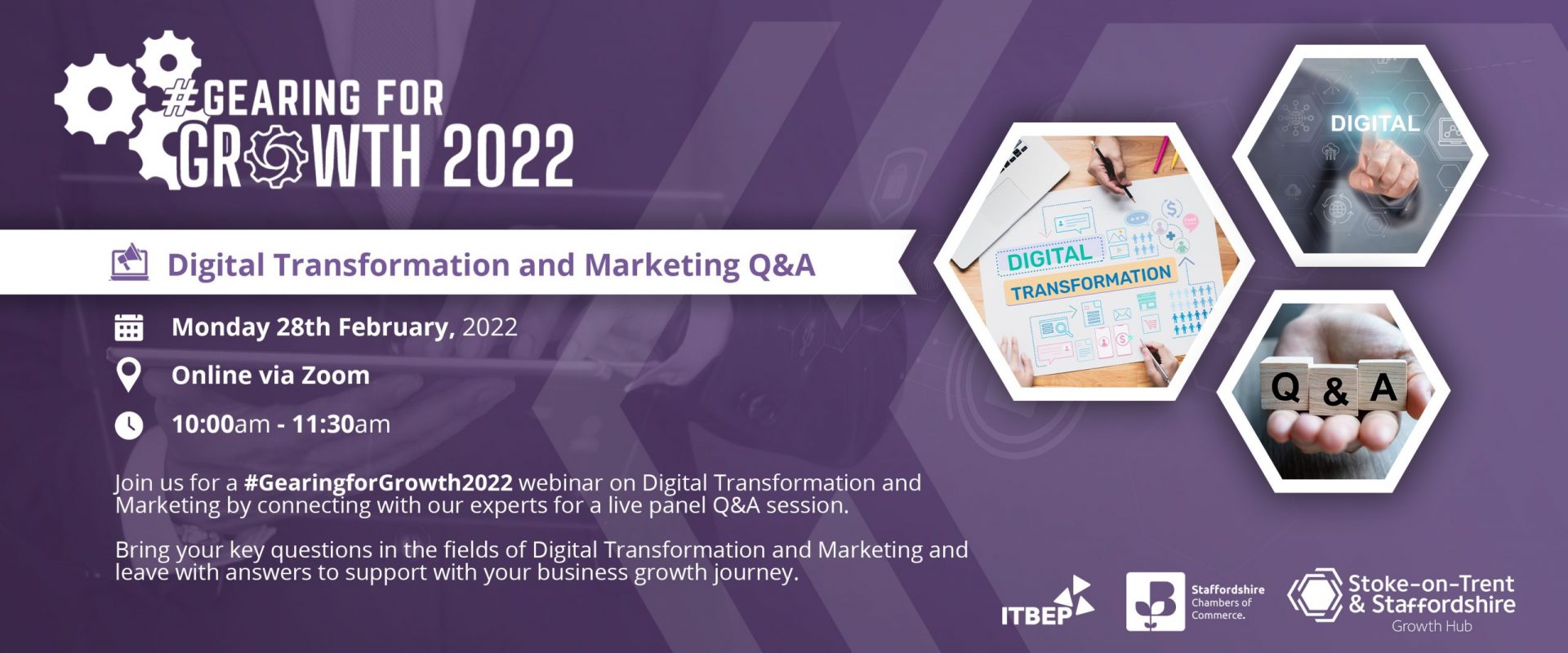 ---
#GearingForGrowth2022: Digital Transformation and Marketing Q&A Panel
February 28, 2022
Online via Zoom
10:00am - 11:30am
Join us for a #GearingforGrowth2022 webinar on Digital Transformation and Marketing by connecting with our experts for a live panel Q&A session.
Bring your key questions in the fields of Digital Transformation and Marketing and leave with answers to support with your business growth journey.
Panel Q&A's are a fantastic way to develop rich knowledge in key areas. Participants note that not only do they find the answer to questions which are valuable to their own situation, but also learn from other questions which are raised by their peers.
This informal session is a fun way to increase your knowledge and connect with like-minded individuals.
Meet the experts:
Alan Bloomfield, Specialist Digital Advisor
Areas of expertise:
IT infrastructure including internet access, types and capabilities
Telephone systems including IP transition and what this means for business
Cloud computing
Cyber security
Customer Relationship Management Systems (CRM)
Enterprise Resource Planning (ERP)
Beth Hughes, Specialist Digital Advisor
Areas of expertise:
Social media platforms
E-commerce
Website platforms, analytics and SEO
Online payment systems
Digital skills development
Fiona Miller, Specialist Marketing Advisor
Areas of expertise:
Marketing strategy:
Understanding current position
Identifying opportunities
Setting objectives
Selecting appropriate direction
Marketing tactics:
Implementing plans
Understanding metrics
Maximising results
Knowledge covers channels both on and offline
We anticipate that this session will be extremely popular, so reserve your place now to join in on the action!