---
Going Global for Growth: How you will trade globally post-transition
January 26, 2021
Online event @ 2pm
2:00pm - 3:30pm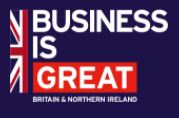 The Export Academy from the Department for International Trade, in collaboration with the West Midlands Growth Hubs, invites you to join this exciting event on export and international trade in 2021!
Now we've passed the 1st January, you might be wondering how the UK will continue to trade with the rest of the world following the deal. If you're new to exports or if you were thinking of exporting, the new rules might feel very daunting to you. Trading internationally can be a straightforward process and with the right knowledge and support you can still continue to grow your business globally post transition.
To kick off the new year, we'll be hosting a webinar to answer all of your transition questions surrounding paperwork, travel and overcoming logistical issues. We'll start the event with a round up of the new rules and what this means for your business. You'll be invited to submit your questions prior to the event, which will put out to our panel of trade experts to help you gain insights on how the new rules may affect your business. We'll also be joined by a guest speaker to share with you their journey and offer some tips to overcoming barriers and challenges you may face along the way.