---
How to win work through bids, tenders & contracts
March 18, 2021
Online Webinar via Zoom @ 10am

Are you keen to find out more on how to win work through bids, tenders & contracts? 
From Local Authority contracts to winning work overseas, this Continuing Professional Development (CPD) accredited workshop will provide you with the knowledge and skills to successfully bid and tender.
The Stoke-on-Trent & Staffordshire Growth Hub are delighted to announce their first CPD accredited workshop on 'An Introduction to Bids and Tenders', hosted by Sara Phipps, Director of All 3 circles.
The thorough 2 hour workshop will walk you through the first crucial steps of the bid process and winning work. You will understand how to get started with tendering, as participants will learn of the online tender portals, whilst being guided through the procurement jargon. The session will provide a concise overview of how to prepare and write a bid or tender response as Sara will share useful hints, tips and examples to get you started.
The training will focus on:
– Where and how to search for opportunities
– How to complete an Expression of Interest (EOI)
– Pre-Qualification Questionnaires (PQQ)
You will also learn of how eligible businesses can claim up to 100% of training costs, with grants of up to £5,000, as well as get a free, bespoke training plan through the Skills Hub. 
This workshop will count towards your own Continuing Professional Development and upon attending for the duration of the session, you will receive a certificate to certify your CPD qualification.
CPD is a recognised standard used by professionals to further their career and develop vital skills. As the UK returns to its 'new normal' and furlough draws to a close, businesses may consider CPD qualifications for employees as they look to re-employ or re-deploy staff to aid business growth.
Stoke-on-Trent & Staffordshire Growth Hub and Staffordshire Chambers of Commerce recognise the importance of completing CPD and how it contributes in building employee's confidence and credibility. Over the coming months, we will be releasing further details of courses, events and workshops which which will greatly aid businesses in their recovery from the pandemic and beyond.
MEET THE SPEAKER: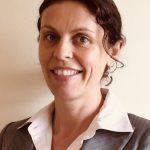 Sara Phipps – Director – All 3 Circles
Sara has 12 years experience in Bid Writing, in both the public and the private sectors. She has managed, grown, trained and coached teams of Bid Writers and Pricing Specialists and she has delivered bids and proposals, from £5,000 to large multi business frameworks, worth £250m+.