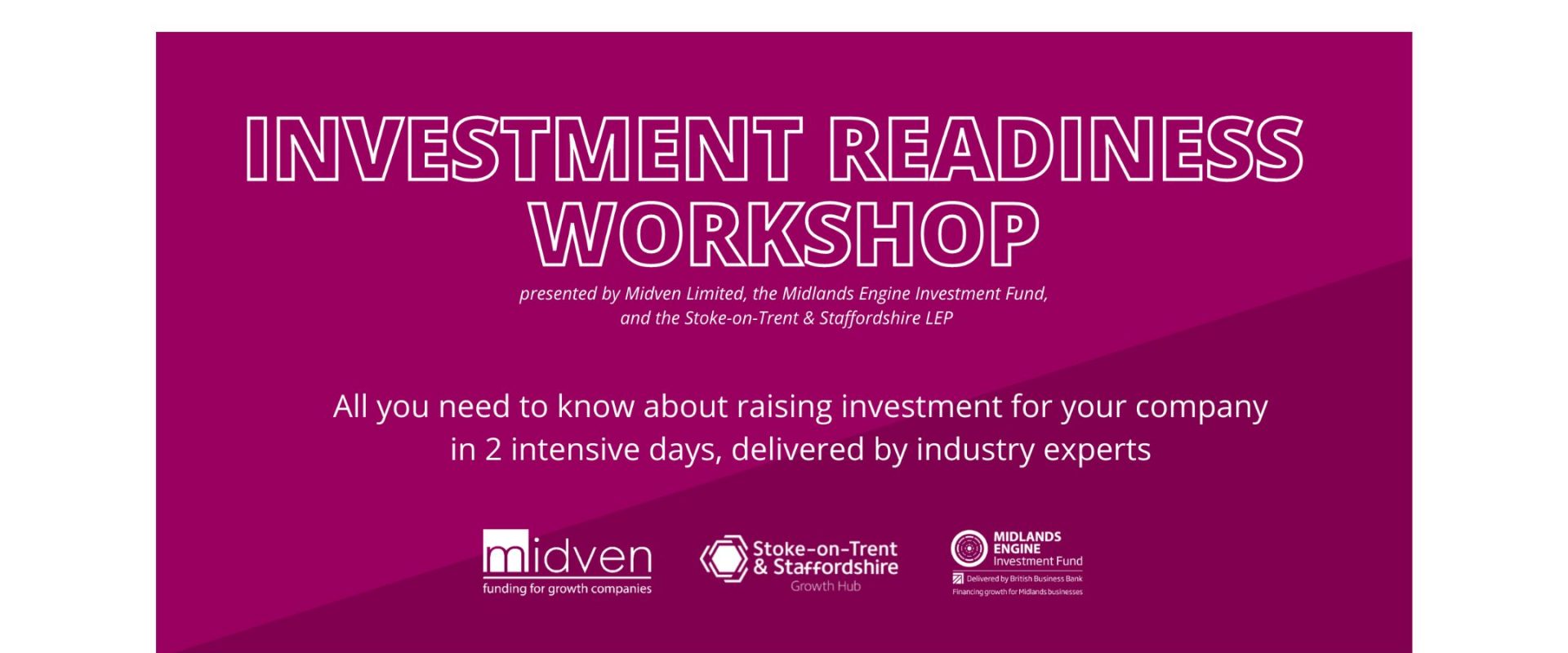 ---
Investment Readiness Workshop: Day 2
November 22, 2021
Denise Coates Foundation Building, Home Farm Drive, Keele, ST5 5NS
9:00am - 5:30pm
Midven has a 30 year history of supporting ambitious growing businesses in the Midlands. That's why we've partnered with Midven to run two days of free workshops teaching you everything you need to know about raising investment for your company.
The two day workshop will include presentations on:
Venture capital investment
Pitch decks and business plans
Types of debt
Grant funding
Employment law
Budgeting and forecasting
Marketing plans
Legal agreements in VC
You'll then take everything you have learned and present to a panel of venture capitalists on day 2
The sessions will be run by the Midven investment team alongside a selection of lawyers, accountants, investors, marketing experts and more.
Make sure you sign up to both days!
Free to the attending company. Funded by the ERDF, EIB, BBB and MEIF. Presented by Midven Limited alongside a selection of investment industry professionals.
Please note: only companies who were at the first day will be able to present to our panel on day two.