---
IR35: Off-Payroll Working - Are You Ready?
March 16, 2021
Online Webinar via Zoom @ 10am
10:00am - 12:00am

IR35: Off-Payroll Working
Are You Ready?
What is IR35 and how will it affect you?
From the 6th April the IR35 tax rules will be changing and will apply to workers who provides their services to a client through an intermediary, but would be classed as an employee if they were contracted directly.
The Stoke-on-Trent & Staffordshire Growth Hub are pleased to be collaborating with Chamber Patrons, Dains Accountants, to bring you a webinar that will provide viewers with the essential knowledge they need to understand the new Off-Payroll Working rules.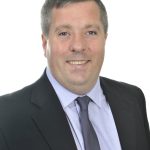 Join James Hunt, experienced Senior Manager within the Dains Specialist Employment Services team, who will give advice on all aspects of legislation and planning and compliance, such as:
• Who is in scope, and who is not
• Labour supply chain considerations
• Planning points for businesses
Delegates will also have the opportunity to have any queries answered as we will conclude the webinar with a Q&A session.