---
Let's Get Back to Business
March 11, 2021
Online Webinar via Zoom @ 3pm
3:00pm - 12:00am
Let's Get Back to Business
Hosted by the Stoke-on-Trent & Staffordshire Growth Hub HR Specialist, Joe Gill.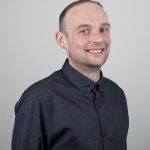 Joe will be providing businesses with the confidence and reassurance to reopen and trade according to the safety and wellbeing of their staff and the public.
This short but informative webinar where we will cover:
– How to access testing in the workplace
– Mental Health support for employers
– Guidance surrounding vaccines and your workforce
We shall conclude the webinar with a round up Q&A session to address your queries.