---
LinkedIn: "Brilliant Basics"
October 19, 2021
Online Workshop via Zoom
10:00am - 11:00am
For everyone with a presence on Linkedin who needs to know more about the basics of this amazing platform – how to get the best from it and how to present you and your company to the 700-million other users on Linkedin!
You will learn:
How to create a brilliant profile
What kind of photo works best
How to promote yourself
How to create an Engaging Post
How to search for Key contacts
Plus, there will be 5-10mins at the end for Q&A
Sneak Peek here: https://youtu.be/LO6uc64x0w8
This workshop is CPD accredited*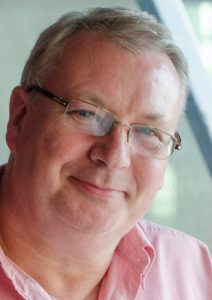 A little bit about Keith Rozelle, Sales Marvel, our guest speaker: With 30+ years' experience in Business to Business sales, I've directly helped clients and past employers win over £1.4billion of contracts with contracts ranging from literally £45/month (gym memberships) to over £1.3bn (software outsourcing).
I use my passion for movies and visual content to show people how to get sales done, how to influence people and organisations – both verbally and non-verbally – and how to use the incredible power of silence to their advantage.
Above all else, I teach low-tension, persuasive selling with integrity that generates willing buyers for your product or service.