---
Managing emotions throughout transitions
May 13, 2021
Online Webinar via Zoom @ 2pm
2:00pm - 12:00am
Roadmap to results:
Managing emotions throughout transitions
As part of Mental Health Awareness Week, Stoke-on-Trent & Staffordshire Growth Hub are proud to collaborate with Sheila McMahon, Registered Counsellor CEO of Mind Management For You the objective of this webinar is to explore how business owners and sole traders can maintain great mental wellbeing while achieving the results they want.
The content explores making sense of our emotions over the last year, future roadmaps, roadblocks and how to off load emotions. We will look at how to best keep perspective, manage negative thoughts and importantly, how to be your own best friend.
MEET THE SPEAKER: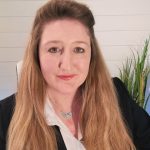 Sheila McMahon – CEO of Mind Management for You
Sheila is a Published Author, Comedienne, Qualified Counsellor with a Diploma in Integrative counselling, and a post grad in Family Therapy. She is also a survivor of mental ill health. For the last 6 years Sheila has been performing sell-out Mental Health Theatre Shows. For over 10 years, Sheila has supported people with mental health conditions, to recovery from her private practice in the midlands, and having worked at a Pupil referral Unit in Lichfield and at The Priory Hospital in Edgbaston. Her Talks and Training is a result of Sheila's own experience of being the client, the counsellor and a combination of her professional training, experience, and knowledge from working with others. She believes that no matter who you are or what age you are, you have the potential to feel fantastic about yourself, to achieve the results you want and to live an amazing life.