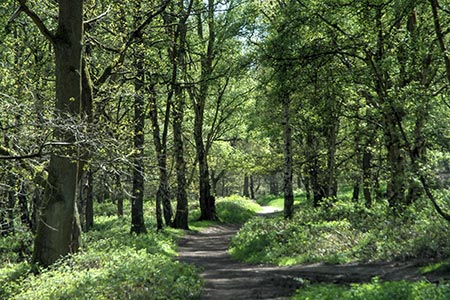 ---
Netwalking - Cannock Chase
October 14, 2021
Cannock Chase Visitor Centre, Cannock Chase Country Park, Marquis Drive, Hednesford, Nr. Cannock, Staffordshire, WS12 4PW
Cannock Chase is one of England's finest landscapes and the jewel of the Staffordshire.    Well known and loved for its scenery, wildlife and rich history, it offers superb walking, cycling and horse-riding in a tranquil and peaceful setting.   So why not leave the office, the spare room, the kitchen table and join us for some fresh air and network as we take in the lovely scenery.
We will meet at the visitor centre and café at Marquis Drive which is the ideal starting point for numerous self-guided walking trails.   Whilst adhering to the Covid guidelines we will take one of the hour long walks to return to the café for a non alcoholic drink and snack of your choosing, see below.
Timetable:
10.30     Meet at the café for non alcoholic drink, Networking
11.00     Network as we walk
12.00     Return (hopefully) to the café for non alcoholic drink plus a snack
12.30     Depart
Due to the current Covid guidelines: (this may change)
only two delegates to enter the café at one time
delegates will have to congregate outside (no seating currently inside)
please wear appropriate clothing and bring an umbrella in the event of rain
Car parking is £1 upto 3 hours and £2 thereafter
Toilets on site
You will receive a non alcoholic drink and a choice of Cheese & Onion Pasty or Sausage Roll on your return to the café following your walk.   Please choose your preferred option on the booking form below.   We look forward to seeing you on the 5th July.
Event Registration Netwalking