---
Sales Boot Camp
November 24, 2021
Holiday Inn Express Burton Upon Trent, 2nd Avenue Parkway, 100 Centrum, Burton upon Trent, DE14 2WF
9:30am - 12:00pm
Everything you wanted to know about selling through Covid-19 (and beyond) but were afraid to ask…
This workshop is for you if you're:
New to Sales wanting to learn lots, quickly
Thinking about getting into the profession of Sales and wondering what all the fuss is about
A Sales Professional already, looking to make it to the next level
An SME Business Owner where Sales is just 1 of the many things you have to do
You're in Marketing but you want to create more value for your Sales department
Using my 30-years of successful Corporate sales experience, I'll guide you through the 8-step best practice sales process to help you:
Win more deals (of the right kind)
Win more profitable deals
Win more new and "new, new" customers (I'll explain on the webinar)
Recruit the right kind of pursuit team
Spend less time on deals you were never going to win in the 1st place
Sneak Peek here: https://youtu.be/p8cU29EKKX4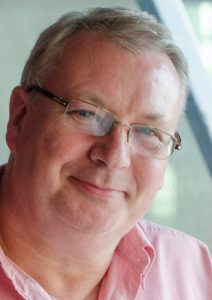 A little bit about Keith Rozelle, Sales Marvel, our guest speaker: With 30+ years' experience in Business to Business sales, I've directly helped clients and past employers win over £1.4billion of contracts with contracts ranging from literally £45/month (gym memberships) to over £1.3bn (software outsourcing).
I use my passion for movies and visual content to show people how to get sales done, how to influence people and organisations – both verbally and non-verbally – and how to use the incredible power of silence to their advantage.
Above all else, I teach low-tension, persuasive selling with integrity that generates willing buyers for your product or service.