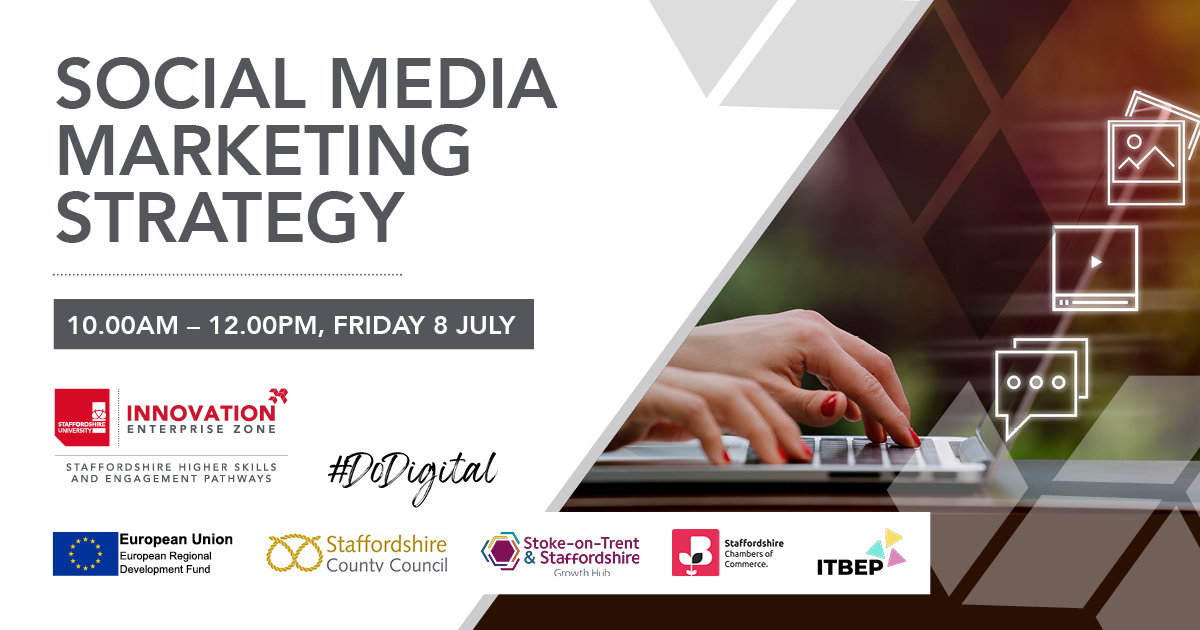 ---
Social Media Marketing Strategy Masterclass
July 8, 2022
Room R100, Science Centre, Staffordshire University, Leek Road, Stoke-on-Trent
10:00am - 12:00pm
This masterclass is a part of the Information Technology Business Enhancement Programme's #DoDigital series, in partnership with Stoke-on-Trent and Staffordshire Growth Hub, offering fully funded business support.
We have been working in partnership with Staffordshire University to deliver this brilliant Social Media Marketing Strategy Masterclass which will support you in developing a social media strategy.
Topics explored during the session include auditing your current performance, setting objectives and KPIs, identifying target audiences, creating and optimising content and tracking your social media performance.
Who can attend the course?
This training course is exclusively available to Stoke-on-Trent and Staffordshire based businesses with up to 250 employees.
Confirmation of eligibility
After registering your interest in this course one of the team will be in touch with you to ask a few simple questions to confirm you are eligible to attend this course.