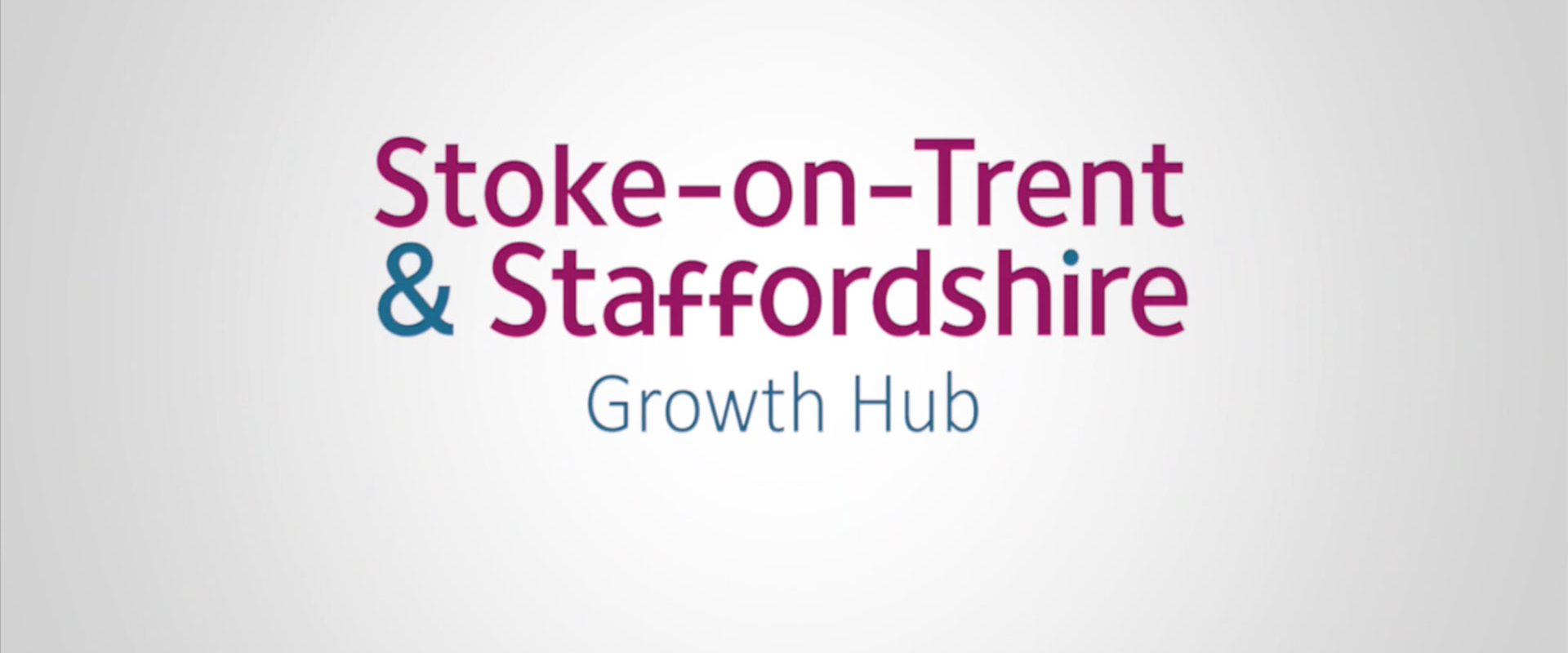 ---
Staffordshire Business Expo
October 2, 2019
Tillington Hall Hotel , Stafford
9:00am - 4:00pm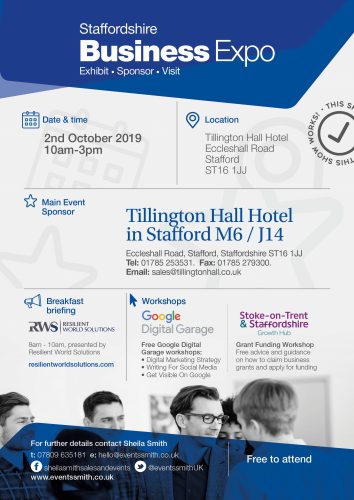 Staffordshire Business Expo 
We have space for 35 exhibition stands and with a full agenda of workshops, networking events and with a packed show floor, there is an abundance of opportunities for both visitors and exhibitors alike.
Our venue at Tillington Hall Hotel offers you easy access, free parking and everything under one roof.
It is FREE to attend the event 
Any questions Call Sheila Smith (07809 635181) or Kate Ilott (07725 762152) for more details.
FREE TO ATTEND! DIGITAL MARKETING STRATEGY
Workshop

Google is bringing its Google Digital Garage to The Staffordshire Business Expo to give local people and businesses free advice and coaching on their digital skills to help them to grow in their business, career & confidence.
The Google Digital Garage is one of Google's flagship investment programmes in the UK, where anyone can come and learn free digital skills. Since launching the Google Digital Garage in 2015, over 300,000 people have benefitted from Google's free face-to-face training on digital know-how across 250 locations in the UK.
The focus of this workshop is as follows:-
•The key digital platforms for businesses to use in 2019
•Understanding your customers
•How to build a digital media strategy for a business based on business goals.
•How to define a set of brand guidelines for a business on social media.
If you'd like to know more, contact Sheila Smith (07809635181) or Kate Ilott (07940520841) or just click here & book your place!
Funding and finance…Getting it right?

A free workshop presented by Staffordshire Chamber of Commerce & The Stoke-On-Trent and Staffordshire Growth Hub.
The focus of the workshop is to offer free advice and guidance on how you can claim grants and apply for funding.
Attendance at the workshop will enable you to decide on the right funding programme for your business as you understand both the application process and evaluation criteria. Follow up advice will be available from the the team, contact details are:-
• Business Helpline 0300 111 8002
•01785 257057
For general enquiries about the day, please contact Sheila Smith (07809635181) or Kate Ilott (07940520841) or just click here & book your place!