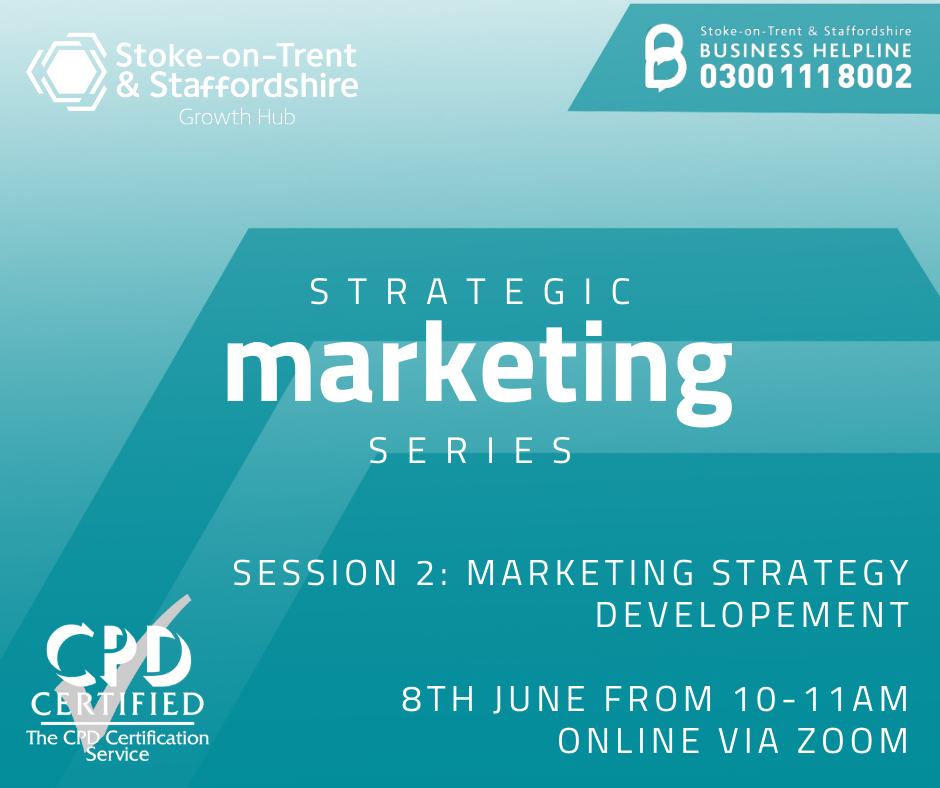 ---
Strategic Marketing for SME's Series - Session 2: Marketing Strategy Development
June 8, 2022
Online via Zoom
10:00am - 11:00am
Marketing strategy is one of the most frequently-requested support areas from small to medium businesses.
Join Stoke-on-Trent & Staffordshire Growth Hub's Specialist Marketing Advisor, Fiona Miller, for the second in a three-part fortnightly marketing series for SME's. In this session, you will have a recap about the foundations which underpin a marketing strategy, before looking at individual elements of the strategy itself. The session will guide you to understand what needs to be done in order to develop a marketing strategy which is both relevant, and effective for your business.
By the end of this interactive online session, you will have the knowledge and tools required to build a simple marketing strategy. Fiona specialises in translating marketing jargon to make it accessible for any business, so whether you are a Marketing Manager who would like a refresher, or a business owner 'trying to do it all' you can be sure that your attendance will be time well spent.
In session three, Fiona will then cover marketing implementation and metrics. If you missed session one, please don't worry – there will be refreshers built into these sessions to give a foundation.
Session 3: Wednesday 22nd June, 10am-11am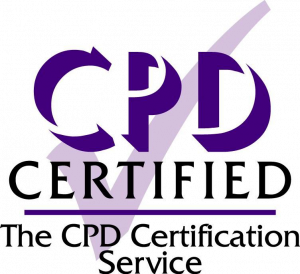 CPD, Continuing Professional Development, courses enhance professional development and provide employees with the opportunity to upskill or reskill allowing consistence workforce development and improvement benefiting both the individual and organisation. 
Many organisations have staff with CPD obligations as members of professional bodies. In circumstances where internal CPD training resources are low, organisations use outsourced CPD training providers to meet staff requirements.
CPD shows a clear commitment to self-development and professionalism. CPD provides an opportunity for an individual to identify knowledge gaps and to resolve these in a recognisable approach to improvement.
Following the completion of one of our CPD accredited workshops you will receive a certificate to confirm the accreditation which can then be used as evidence and added to your CV moving forwards.