---
Taking Your Business Online In A Digital World
August 18, 2020
Online Webinar via Zoom @ 8am
8:00am - 12:00am

This is the first in a series of events working collaboratively with other businesses in the region, we will be sharing more in-depth, specific knowledge and expertise, that will help local businesses to survive and thrive in the new digital era of business.
Go Digital with Confidence

With the rapid migration to doing business in the digital world there have been some steep learning curves for some, and some brisk changes for those that have repositioned their offerings. A lot of business owners and their staff have had to embrace the unfamiliar technology and adapt to new ways of performing their roles.
This may have led to confidence issues trying to learn new things at an accelerated rate, and understanding how the technology works, how to behave when interacting using a digital medium and how to ensure you keep a healthy work-life-balance and not become isolated from your work colleagues.
This overview session aims to help build confidence in the new way of working and the future ahead, it will include information around:
– Using online meetings to stay in touch, build teams and do business
– An overview of some of the technical solutions that may be challenging you at the moment
– Overcoming the impact on health and wellbeing
– How this is an opportunity to build and support each other through collaborative business relationships with other businesses
– Giving you confidence with embracing the digital transformation you have started
Meet the speaker: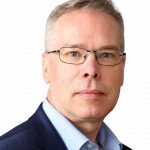 Peter Gregory –
I specialise in business networking & referral marketing coaching that enables businesses to build stronger relationships and gain consistent quality referrals from people they already know using effective Referral Marketing Strategies. I have worked for over 20 years for some of the world's major IT outsourcing companies leading technical teams in the delivery of worldwide IT systems. For more about Peter click here.