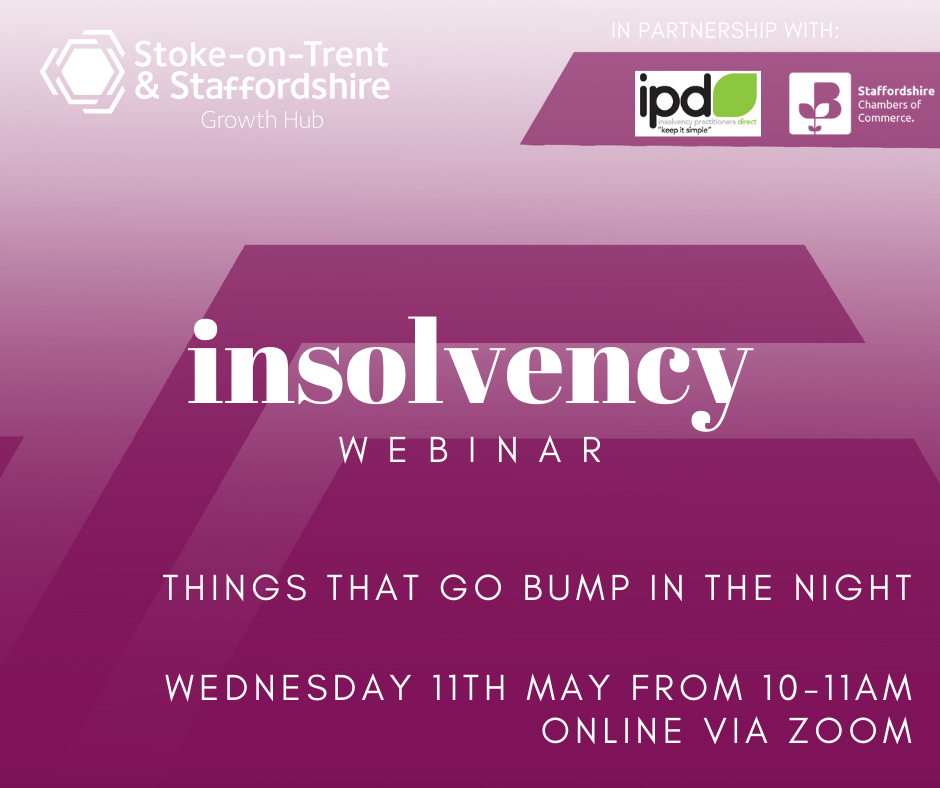 ---
Things That Go Bump in the Night - Insolvency Webinar
May 11, 2022
Online via Zoom
10:00am - 11:00am
Each year, thousands of businesses face the prospect of insolvency and the risk that they may have to close down. Pressures brought about by the pandemic have heaped extra challenges on the business community, making insolvency a grave concern for many businesses and organisations.
Join our insolvency seminar, in collaboration with the Staffordshire Chambers of Commerce, to gain a clear understanding of the common forms of insolvency, how to spot the warning signs a business may be struggling and help to deal with the insolvency of a customer or client.
This informative and comprehensive seminar will cover:
The Business Health Curve
Definition of Insolvency
Common Business Insolvency Types
 Warning signs and how to spot them
Debt recovery
Wrap up and Q&A
The seminar will be hosted by Martin Williamson, Licensed Insolvency Practitioner and Business Advisor for 'Business Doctors', who has been working in the insolvency and business recovery sphere since 1986.
Book your space now to avoid disappointment.