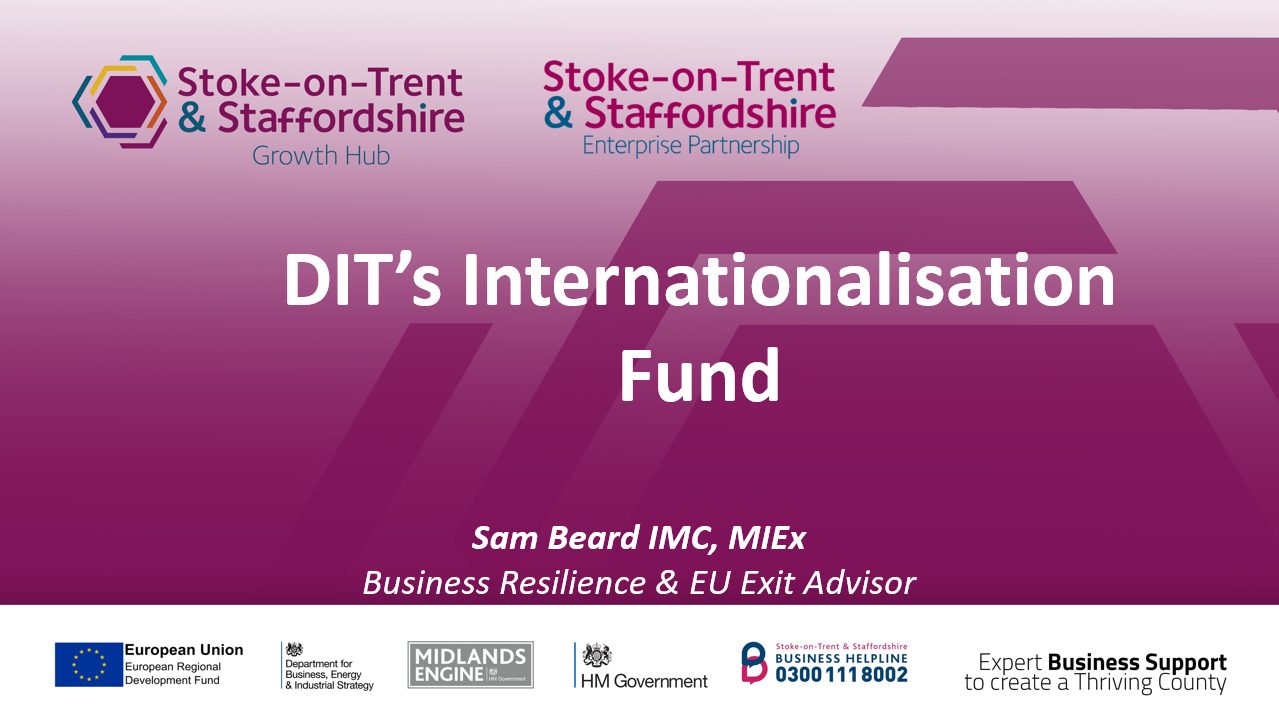 ---
Webinar: Internationalisation Fund – Supporting SME Exports
July 21, 2022
Online via Zoom
2:00pm - 3:00pm
According to the Department for International Trade, of the roughly 5.6 million businesses in the UK, more than 99% are SMEs. Likewise, more than 50% of the UK's private sector turnover and employment is through SMEs.
As such, any economic growth that is likely to occur is going to primarily be driven by SME growth.
In encouraging exports, this sentiment does not change.
Post-Brexit, the DIT is keen to strengthen its mandate around "Global Britain" – that is to say, maximise export activities to all corners of the world.
Market entry support and market research activities are generally seen as the most burdensome on SMEs wishing to break into new markets. In order to lessen this burden, the DIT manages a £38 million Internationalisation Fund, whereby prospective and currently exporting SMEs can apply for a £1,000 – £9,000 match-funded grant.
If you are an SME (earning less than €50 million per annum) join us on Thursday 21st July 2022 at 14:00 to understand if the Internationalisation Fund is the right funding option for you.