---
WORKSHOP: Restructure your Finances & Futureproof your Business
January 12, 2021
Online Webinar via Zoom @ 2pm
2:00pm - 12:00am

The Stoke-On-Trent & Staffordshire Growth Hub, in partnership with RSM, present to you a webinar focused on 'Restructuring your Finances'.
Join us as we consider the options that businesses have to restructure their finances and build a stable foundation throughout 2021 and post covid-19. It is essential that you understand your working capital movements, as a fundamental metric to measure the financial health and operational success of your business.
During the coronavirus pandemic, many business owners were faced with several cash flow challenges at once and are still living that reality. This webinar will offer you practical advice to get a handle on your working capital coming out of the pandemic and to give you guidance of how to make your business plans more resilient throughout 2021. It will get you thinking about cashflow forecasts, re-negotiating payment terms, considering your funding options, planning strategy, and avoiding cashflow issues.
Cash flow problems can cripple any small business. Those business owners that managed to stay solvent during the crisis, on average, had a better handle on their business cash flow by way of a forecast. This does not need to be complex, but it means having clear sight of the money coming in or going out of your business, such as payroll, bills, purchases, and investments.
You can better understand your business by planning your financial requirements as much as you can, so in being proactive, this will ensure you plan efficiently and have good controls around your working capital requirements.
The topics covered by our guest speakers from RSM will include: 
– Government support initiatives
– Dealing with your creditors, your bank, shareholders and other key stakeholders
– Consensual capital and debt restructuring
– More formal restructuring options; including company voluntary arrangements
– Opportunities for businesses
Support from the Stoke-On-Trent & Staffordshire Growth Hub includes: 
– Overview of central Government coronavirus support package funding
– Overview of capital & revenue grant schemes
– How the Growth Hub can aid & support your Growth
– Fully Funded Support form our Advisors & Specialists
– Recovery Strategy/Recovery Mapper Diagnostic
– 1-2-1 Confidential business support
MEET THE SPEAKERS: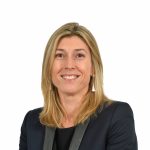 Lindsey Cooper – RSM
Lindsey heads up RSM's Restructuring Advisory region for the North West. She specialises in corporate restructuring work acting for secured lenders, directors and other stakeholders in an advisory capacity, and in taking formal insolvency appointments.
Lindsey spent time on secondment with a large high street lender which provided invaluable insight and experience. She qualified within audit before moving in to restructuring and has a wide experience of both formal and advisory engagements covering many sectors. Lindsey is a member of RSM's national Real Estate & Construction team and has been appointed as administrator by various lenders in order to recover their secured lending. She is also a member of RSM's Education and Not for Profit sector groups and is one of RSM's nominated partners on the Charity Commission's Interim Manager panel and the Department of Education's Restructuring Framework Agreement.
Alex Birch – RSM
Alex is a director in RSM's Restructuring Advisory team in the North West and has around 25 years' experience in corporate restructuring and insolvency. She has been with RSM for seven years.
Alex spent a year on secondment to a high street bank's Business Support Unit where she managed a portfolio of high-risk SME clients. She delivers advisory services to lenders and other stakeholders as well as directly to stressed and distressed businesses themselves.  Alex is also involved in formal corporate insolvency assignments.  She has supervised pre-pack, closure and trading administrations, dealing with stakeholders including employees, regulatory bodies, staff, lenders, press, Government departments and creditors. Her sector experience includes manufacturing, education, technology, retail, and property.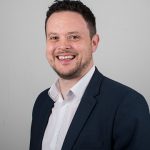 Matt Hustwit – Growth Hub Team leader and Funding & Finance Specialist Advisor
With over twenty years in the Corporate Banking sector, Matt is well placed to advise on all aspects of finance including grants, debt, equity funding, crowd funding and other available sources. Following a long-term career in banking, Matt has successfully managed an £8m grant fund for SME's in Staffordshire. This has helped businesses to invest in capital equipment and led to the creation and safeguarding of over 1,000 jobs throughout the County.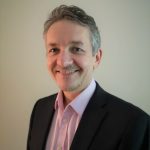 Rich Brace – Growth Hub Business Growth & Recovery Advisor
Having over 30 years' experience in business advice and consultancy – including 20 years as owner and Director of an international business research company, Rich has consulted with firms of all sizes and sectors. As the Growth Hub's Business Growth & Recovery Advisor, offering advice and information to companies looking to grow.If you are looking to grow your business, or re-establish your position after the Covid-19 Pandemic, Rich can offer advice and an objective diagnostic of your growth strategy to help get your company on the road to growth and success.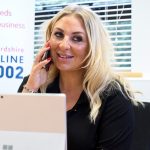 Rebecca Parker – Business Advisor and Growth Hub Business Helpline Manager
Accredited, qualified Business Advisor for the Stoke-on-Trent & Staffordshire Growth Hub, also manages the Business Support Helpline for the County that is accessible to all Staffordshire SME's seeking advice and support. The Business Helpline acts as the focal point for businesses that wish to start or grow, providing information to the co-ordinated and cohesive growth programme information, access to business networks, growth groups and links to specialist information, grant and business funding advice and services.
Andy Hustwit – BCRS Business Development Manager
Andy, joined BCRS Business Loans in March 2018 as a dedicated Business Development Manager for Staffordshire and Stoke-on-Trent. Andrew's key areas are Staffordshire & Stoke-on-Trent but for our customers and professional colleagues alike he is more than happy to travel the width and breadth of the West Midlands.