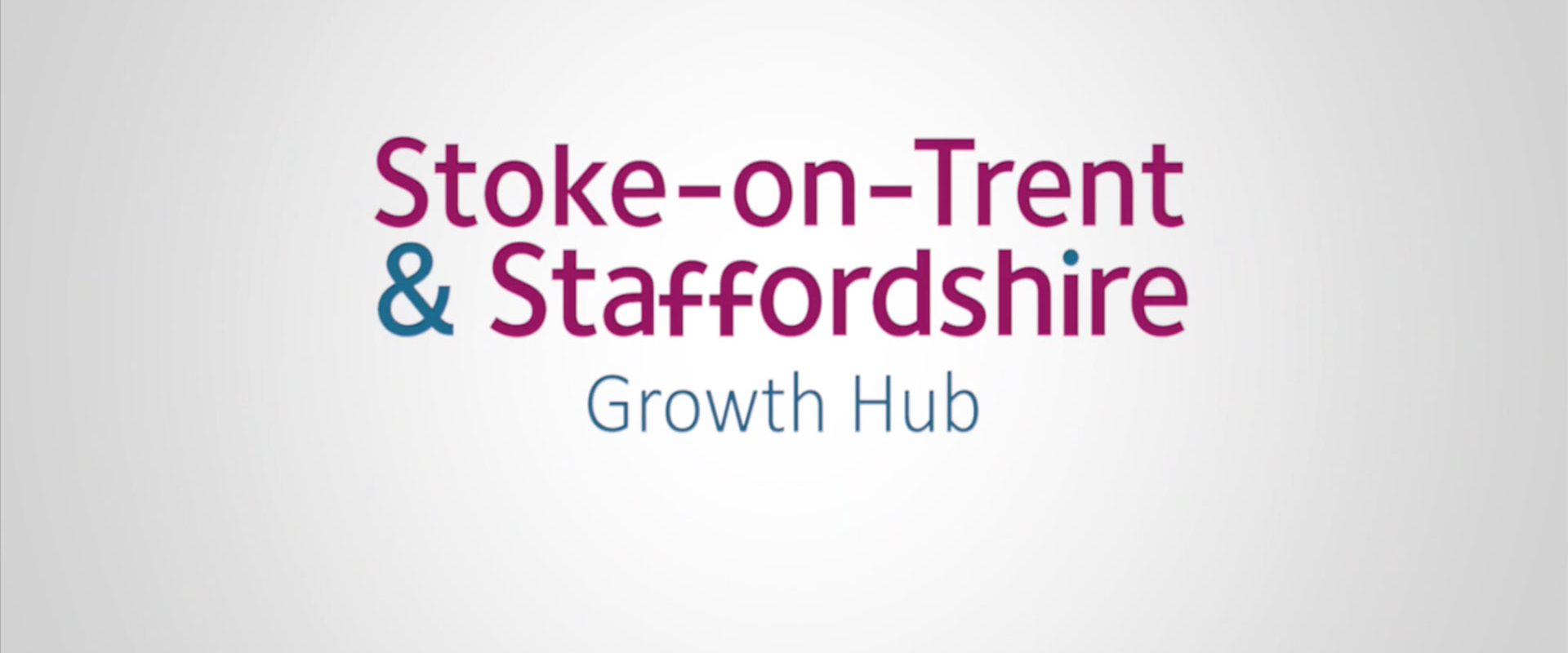 ---
World Mental Health Day Event
October 10, 2019
University of Wolverhampton in Stafford, 2a Staffordshire Place, Tipping Street, Stafford, ST16 2LP
9:00am - 12:30pm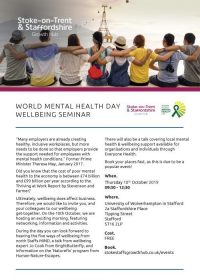 Many employers are already creating healthy, inclusive workplaces, but more needs to be done so that employers provide the support needed for employees with mental health conditions." Former Prime Minister Theresa May, January 2017.
Did you know that the cost of poor mental health to the economy is between £74 billion and £99 billion per year according to the Thriving at Work Report by Stevenson and Farmer?
Ultimately, well-being does affect business. Therefore, we would like to invite you, and friends to our wellbeing get-together. On the 10th October, we are hosting an exciting morning, featuring networking, knowledge and activities.
During the day you can look forward to hearing the five ways of wellbeing from north Staffs MIND, a talk from wellbeing expert Jo Cook from BrightButterfly, and information on the 'Naturefix' program with Jake Cliffe, founder of Human-Nature-Escapes.
There will also be a talk covering the local mental health & wellbeing support available for organisations and individuals through Everyone Health. Book your places fast, as this is due to be a popular event!
Agenda
9am- Arrival, Registration, Networking & Refreshments
9.30am- Introduction from the Growth Hub
9.45am- Presentation from 'Everyone Health'
10.15am – Jo Cook, Transformational Coach, Bright Butterfly.
11.00am- Break – Refreshments & Networking.
11.15am – Five ways of wellbeing from north Staffs MIND.
11.45am –Jake Cliffe – Outdoor Wellbeing Specialist, Human Nature Escapes
12.10am – Speaker Q & A
12.30pm- Networking & Event Close