Growth Hub HR Support acts as Catalyst for Staffordshire Chemical Manufacturers Health & Wellbeing Policy
January 15, 2020
Staffordshire Growth Hub supports hundreds of businesses in the last 12 months
More than 447 businesses across the region received support to help them develop from the Staffordshire Business Growth Hub last year.
This brings the total number of businesses supported by the scheme to 4192 since the Growth Hub was established by the Stoke-on-Trent and Staffordshire Local Enterprise Partnership in 2014.
The Growth Hub acts as the focal point for businesses that wish to grow by referring them to growth programmes, business networks, support groups and links to specialist information, advice and services. It is delivered through a network of Growth Hub advisors and specialists in the fields of HR, Marketing and Access to Finance.
In addition, during 2018/19 Growth Hub advisors assisted 89 businesses to apply for funding from the Small Business Grant Scheme. Not only this, but 87 individuals were also supported to start their own business.
One business that was supported by the Growth Hub is Leek based fine chemicals company Tennants, who approached the Growth Hub to help with a health and well-being policy for their 114 employees.
Growth Hub HR Consultant, Joe Gill, worked with the HR department to devised a new policy and HR templates as well as reviewing existing benefits packages.
Kim Nieto, HR Controller for Tennants said: "It was nice to get an impartial second opinion and a fresh pair of eyes to reassure us that the plans we were looking to implement were going to benefit our employees and the business as a whole.
Thanks to the new policy we have already seen signs of improved morale across the business.".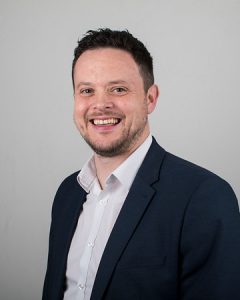 Matt Hustwit, Growth Hub Team Leader said: "I am delighted that the Staffordshire Business Growth Hub is going from strength to strength and continuing to support thousands of businesses across the region.
This, of course, could not have been achieved without our partners and a hugely dedicated network of Growth Hub advisers, who work tirelessly to support businesses throughout the region."