Staffordshire Coronavirus Business Support Update
November 26, 2020

Staffordshire Coronavirus Business Support Update:
The new rules will come into effect from the beginning of
Wednesday 2 December 2020
The Health Secretary has today set out in Parliament the tier which each local authority in England will fall under, in line with the measures set out in the COVID-19 Winter Plan published on Monday. As announced earlier this week, the tiers have been toughened and many more areas will be placed into the higher tiers in order to safeguard the gains made during the period of national restrictions. The first review point for the current tier allocations will take place by Wednesday 16 December, which allows for the possibility of areas that continue to make progress in slowing the spread of the disease to be moved down a tier in advance of Christmas.
On 2nd December 2020 Stoke-On-Trent & Staffordshire has been confirmed in Tier 3 until further review and new rules will come into effect. There will of course be impact on Businesses and we have compiled the necessary support information as guidance relating to your business and will keep you updated with information relating to the financial support packages as we receive them .

Can My Business Trade safely?
Retail and personal care has been given authorisation to trade form the 2nd December but ALL Bars, Pubs & Restaurants (with the exception of Takeaway service) must remain closed- Everyone that can work from home should do so.
A summary of local restrictions, including what you can and cannot do in each tier, is available here, including information for businesses and venues.
What Financial Support is available to my Business?
Local Restriction Support Grants will be available to businesses that qualify under their individual local authority criteria- You can find information relating to you LA financial support HERE
The Additional Restrictions Grant (ARG) provides local councils with grant funding to support closed businesses that do not directly pay business rates as well as businesses that do not have to close but which are impacted. In addition, larger grants can be given than those made through LRSG (Closed). You can find out more HERE
The government have devised a business support finder to see what support is available for you and your business. Coronavirus (COVID‑19) support is available to employers and the self-employed, including sole traders and limited company directors. You may be eligible for loans, tax relief and cash grants, whether your business is open or closed.
Click here to find out what your business is entitled to.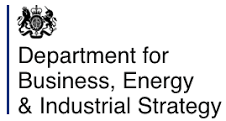 Some of the information provided has been issued by the Department for Business, Energy and Industrial Strategy and provides the latest information for employers and businesses on coronavirus (COVID-19).