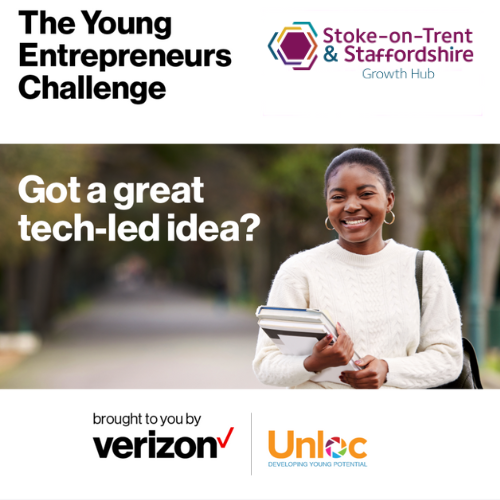 Young Entrepreneurs Challenge
October 5, 2023
The Young Entrepreneurs Challenge—brought to you by Verizon and Unloc—is an annual event centred around finding the best young talent across Europe.
If you're 16–25 and have a fresh and innovative tech-led idea, The Young Entrepreneurs Challenge could help you get your business off the ground—or if you've already launched, boost it to the next level.
The Prizes
£10,000 Grant – The overall winner will receive a £10,000 (12,000€*) grant to help accelerate their business idea or start-up.
One-to-one mentorship – The winner will be paired with an enterprise mentor, who will create a one-to-one plan focused on their key priorities. They'll also get a series of exclusive masterclasses with a variety of industry experts.
One Young World – The winner will also get a trip to the One Young World 2024 Montréal Summit. This brings together the brightest young leaders from 190+ countries and 250+ organisations.
Applications close on 19 January 2024.
Learn more and apply: www.youngentrepreneurschallenge.com