COVID-19 VIRUS Help key workers! MUSIC MATTERS – Music is a therapy!
June 24, 2020
Check out the inspirational song 'This Flame In My Heart' by Mike Powell dedicated to all families who have suffered during this COVID 19 virus crisis and to all key workers in the NHS, shops and other suppliers that have kept us going.
Listen to the powerful inspiring song and, remember our loved ones and no matter what befalls us, we face things with love&faith and this flame in our hearts will never die.
To help with the appeal and purchase @ 99p per download visit. https://t.co/3fkwrhllHu?amp=1
Enjoy the song!
"All Net proceeds from each download sold at 99p (or above on some music platforms), will be donated to the NHS Charities Together Covid-19 Urgent Appeal (registered charity number: 1186569)"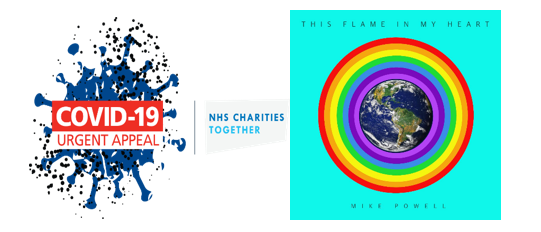 For more info on Mike Powell: Click this link. https://bit.ly/3d9ZKsB