Forced Closure: What is my business entitled to?
November 2, 2020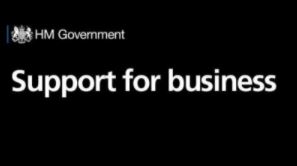 As COVID-19 case numbers across the UK are rising rapidly, the Prime Minister, Chief Medical Officer, Chief Scientific Advisor, and Cabinet agreed there was no alternative to tougher national measures.
From Thursday 5 November until Wednesday 2 December, the Government is taking the following action:
– Requiring people to stay at home, except for specific purposes.
– Preventing gathering with people you do not live with, except for specific purposes.
– Closing certain businesses and venues.
Until Thursday 5 November, the relevant Local Covid Alert Level measures will continue to apply in the area where you live. From Thursday the national restrictions replace the local restrictions in your area. No new areas will move in the LCAL Very High restrictions between now and Thursday.
Forced Closure: What is your business entitled to?

Furlough Scheme Extended
People and businesses across the UK are being provided with additional financial support as part of the government's plan for the next phase of its response to the coronavirus outbreak.
The government's Coronavirus Job Retention Scheme (CJRS) – also known as the Furlough scheme – will remain open until December, with employees receiving 80% of their current salary for hours not worked, up to a maximum of £2,500. Under the extended scheme, the cost for employers of retaining workers will be reduced compared to the previous version of the scheme, meaning the extended furlough scheme is more generous for employers than it was in October.
Employers small or large, charitable or non-profit, are eligible for the extended Job Retention Scheme and businesses will have flexibility to bring furloughed employees back to work on a part time basis or furlough them full-time. Businesses will only be asked to cover National Insurance and employer pension contributions which, for the average claim, accounts for just 5% of total employment costs.
The Job Support Scheme, which was scheduled to come in on Sunday 1st November, has been postponed until the furlough scheme ends.
Business Grants
Businesses required to close in England due to local or national restrictions will be eligible for the following:
– For properties with a rateable value of £15k or under, grants to be £1,334 per month, or £667 per two weeks;
– For properties with a rateable value of between £15k-£51k grants to be £2,000 per month, or £1,000 per two weeks;
– For properties with a rateable value of £51k or over grants to be £3,000 per month, or £1,500 per two weeks.
All grants will be distributed through your local authority. Please contact your local authority for applications.

The Stoke-on-Trent & Staffordshire Growth Hub is on hand to help you navigate your way through this testing period. With a range of accredited and specialist business advisors, there will be specific support for your business needs.
For any business queries or to book a fully funded 1-2-1 consultation, please call the business helpline below