Free PPE Packs Available For More Businesses
July 3, 2020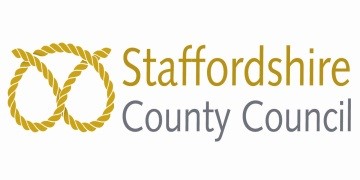 SCC is giving away 2,000 free small packs of Personal Protective Equipment (PPE) to businesses (1 pack per business)  in Staffordshire (not Stoke-on-Trent) with 9 employees. These packs are small but designed to help businesses that work in close contact with something to help boost confidence of their staff and customers.
They contain:
30 Type IIR fluid resistant surgical masks

25 pairs of gloves (approx.)
The most important part is that we're releasing a list of PPE suppliers where businesses can go and buy from – these are trusted sources of PPE and many businesses are either getting scammed or finding PPE really expensive.
People offering self-catering accommodation or campsites, counselling, therapy, personal training or tutoring can now apply for a free PPE starter pack from the county council.
As part of the county council's Staffordshire Means Back to Business campaign to support businesses through the Covid-19 pandemic, 2,000 packs of 30 face-masks and 25 pairs of gloves are being made available for micro-businesses (nine employees or less) who either work in close contact with the public, or in a confined space that makes social distancing difficult.
Small businesses across Staffordshire have been struggling to purchase regulation, cost –effective personal protective equipment, or overpaying, so along with the packs, the county council is also advertising a list of trusted suppliers so that they can be sure they are getting the right items at the right price.
The full list of businesses that are now eligible are:
Domestic trades e.g. plumbers, electricians, plasterers, joiners, decorators.
Driving with customers e.g. taxi, private hire, driving instructors
Accommodation e.g. hotels and B&B – now also includes self-catering accommodation and campsites
Food and drink preparation & service activities e.g. restaurants, pubs and cafes
Cleaning activities
Hairdressing and beauty treatment e.g. nail salon, tattooist
Personal human health, e.g. chiropody, physiotherapy, acupuncture – now also includes therapy – therapeutic counsellors/psychotherapists, personal training – e.g. dance classes, etc
New – Teaching & tuition outside of school/college setting e.g. 1 to 1 teaching and training that cannot be socially distanced
It's first come first served. Businesses are being encouraged to apply now through the button below
The county council is committed to helping businesses to recover and grow from the impact of Covid-19, and has already set up a package of support for business. Read More Here 
We are listening to the needs of business and microbusinesses are being hit particularly hard.  Those that have to work in close contact are struggling to get cost-effective PPE – some are even buying the wrong kind and getting scammed.
These packs are designed to give confidence to them and their customers, and the list of suppliers means that they can buy regulation, cost-effective PPE from trusted suppliers.
How are people applying?
Through our website
They have to fill in a short application form – taking  5 minutes
If they are successful, they will receive their PPE pack  within 7 working days
Q. I want to register to register for a free PPE pack
A. Businesses need to apply for their pack – it won't be automatically sent.  It is first come first served – there are 2,000 packs, one per business. They are designed for businesses that have to work in close proximity.  You can read the eligibility and terms and conditions and apply at bit.ly/StartbackPPE from 8am on Wednesday 24th June.
Q. Why only for businesses with 9 or less employees?
A. We've been listening to business and microbusinesses in particular as they make up the vast majority of businesses across Staffordshire.  We know that they are struggling to get cost-effective and regulation PPE – some are even getting scammed and buying PPE that isn't effective. So we're targeting our limited resources where it will make most difference.  However – every business can access the list of quality, cost effective PPE suppliers from our website from 8am on Wednesday 24th June.
Q. Why small packs of PPE?
A. The start-back packs are exactly that – small packs of 30 Type IIR fluid resistant surgical masks and 25 pairs of gloves – because we want to make what we've got go as far as possible but should be enough to get going. However, just as important is a list that any business can use to purchase PPE they can rely on.
Q. I want my business to be on the list of suppliers?
They can register with the SCC procurement portal if they want to be considered for future supply of PPE.  They should search 'Selling to the council' on our website.
Q. Do I have to have PPE to re-start my business?
You need to follow the Government's guidance on when your type of business can open and what you need to do.  You can contact the Growth Hub for support.   This PPE is about helping give you, your staff and customers confidence in that process.