Government Extends Support to Stop Business Evictions
September 23, 2020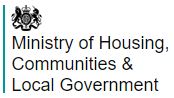 Businesses will be protected from the threat of eviction until the end of year, providing commercial tenants with greater security and protecting vital jobs –
Communities Secretary Robert Jenrick announced on 16th September 2020.
Commercial tenants will be protected from the risk of eviction until the end of 2020, the Ministry of Housing, Communities & Local Government has announced. The extension will help businesses that require additional support to remain in their premises without the threat of eviction. However, tenants that can pay their rent should do so, as the extension only applies to businesses struggling due to the pandemic. The Government will also extend the restriction on landlords using Commercial Rent Arrears Recovery to enforce unpaid rent on commercial leases, until the end of the 2020. The guidance is clear both landlords and tenants should continue to work together to agree rent payment options if businesses are struggling.
READ MORE HERE: https://www.gov.uk/government/news/government-extends-support-to-stop-business-evictions-this-year
In addition to these measures, the government has also committed:
Over £35 billion on the furlough scheme, protecting over 9.6 million jobs.
Around £8.5 billion for nearly 3 million self-employed people.
Over £15 billion from SME and large business Coronavirus Business Interruption Loans.
Over £35 billion via over 1 million Bounce Back Loans.
Over £11 billion in business grants and £10 billion in business rates relief.
Over £27 billion in VAT deferrals, supporting nearly 500,000 businesses.
Nearly £33 billion at the Summer Economic Update – supporting the Jobs Retention Bonus and Eat Out to Help Out, which has seen over 84,000 premises claim £520 million.
Billions of pounds of easements to help local authority cash flow, as well as over £300 million to support Test and Trace and other emergency funding.