UK TRANSITION: 100 days until the end of the Transition Period
September 22, 2020
Today Marks 100 days Until The End Of The Transition Period
Today marks 100 days until the end of the Transition Period which will end on 31st December 2020. During this time, the UK and EU are to negotiate the new rules that will take effect on 1st January 2021. The end of the transition period and the new rules are going to bring changes that will affect citizens, businesses of all sizes across multiple sectors, as well as travel to and from the EU.
View the UK's New Start Let's Get Going campaign Here. 
The Stoke-On-Trent & Staffordshire Growth Hub are well positioned to provide support to all businesses and ensure you have access to tailored business advice through our qualified and accredited business advisory team. We can also connect you with the Department of International Trade, provide access to fully funded specialist HR advice & Marketing advice, along with access to funding and specialist Growth support throughout the Transition period and beyond.
Meet the team of specialist business advisors, on hand to help you throughout the Transition Period and beyond…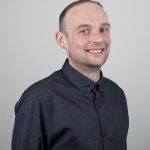 Joseph Gill – Growth Hub Specialist HR Advisor
"It is imperative that your people have the right visas and travel documentation not only for any staff that wish to visit the EU, but also for any workers who are EU Citizens and wish to remain in the UK following the transition period. By January 2021, however, EU free movement is set to end, border checks and controls are to be introduced in the UK and a new immigration system implemented that covers all non-UK nationals supported by a reformed infrastructure to enable and enforce the new rules and regulations. We have a dedicated HR Specialist who can provide fully funded support and advice on the employment and people guidance surrounding the end of the transition period. We can also advise on any employment matter relating to Covid-19 or any other area of Human Resources/Employment law.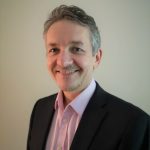 Richard Brace – Specialist High Growth Advisor
By now most businesses should be well-advanced with their planning and preparations to ensure that they are able to continue to operate smoothly once the transition period is complete. However, in a fast-changing situation like this, a clearly defined growth strategy is essential. Richard Brace is the Growth Hub's Business Growth Advisor. He can help you review and develop your current and future growth strategy – whether you are looking to grow your business, re-establish your position as a result of coronavirus or plan for the opportunities and threats thrown up by the end of the Transition Period. Richard can also conduct an online business diagnostic report, GROWTHmapper. This delivers insights into your senior management team's perceptions of your company's strengths and weaknesses, highlighting areas requiring improvement within key areas of the business.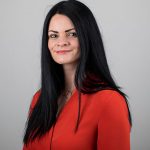 Fiona Miller – Growth Hub Specialist Marketing Advisor
As the UK nears the end of the Transition Period, many businesses may be wondering how their marketing will be affected. Depending on how you trade, EU Data Regimes may still govern part of your business when it comes to data and you will need to understand how that will have an impact. If your website has customers from overseas, do you have the right privacy notices in place? Are your teams fully briefed on the changes and how they will affect the business? Do you need to alter your marketing messaging or social media strategy? If you feel unsure on any element of marketing after the Transition Period end date, you are able to book a fully-funded diagnostic with our Marketing Advisor, who can guide you through the process to make sure that your business is ready.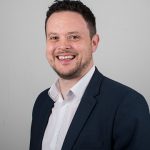 Matt Hustwit – Specialist Funding & Finance Advisor
With over twenty years in the Corporate Banking sector, Matt is well placed to advise on all aspects of finance including grants, debt, equity funding, crowd funding and other available sources. Following a long-term career in banking, Matt has successfully managed an £8m grant fund for SME's in Staffordshire. This has helped businesses to invest in capital equipment and led to the creation and safeguarding of over 1,000 jobs throughout the County. As our Growth Hub Funding & Finance specialist Advisor, Matt is replicating this success, advising businesses on available grants and funding, through his vast knowledge, stakeholder relationships and experience. If you are looking to grow your business and are not sure who to turn to for advice and funding support, Matt can support you throughout the Transition period.
To find out more information on how the UK Transition will affect you and upcoming Webinars on the Transition Period, please visit our dedicated UK Transition page