What the 'roadmap out of lockdown' means for business - by Alun Rogers, Chair of SSLEP
February 23, 2021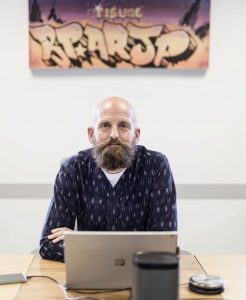 The Stoke-on-Trent and Staffordshire Local Enterprise Partnership has welcomed the government's newly-announced roadmap as it provides some much needed clarity on how sectors like retail, hospitality and other valuable areas of our economy can make a gradual return to normality.
Alun Rogers, Chair of the SSLEP, said:
"Businesses and people across Stoke-on-Trent and Staffordshire have been demonstrating remarkable efforts to pull together and navigate challenges and changing circumstances over the past year, and this roadmap is a hopeful, welcome step towards our community regaining some normality once again. We look forward to playing our part with our own campaign to support businesses to thrive and not just survive in the months ahead."
Boris Johnson said that the 'cautious and irreversible' plan would see each stage measured against four tests before moving onto the next, which are:
• The vaccine deployment programme continues successfully.
• Evidence shows vaccines are sufficiently effective in reducing hospitalisations and deaths in those vaccinated.
• Infection rates do not risk a surge in hospitalisations which would put unsustainable pressure on the NHS.
• Assessment of the risks is not fundamentally changed by new variants.
The Government will extend the provision of free test kits for workplaces until the end of June, and will publish a plan next month to respond to local outbreaks.
Find out more about business testing in Stoke-on-Trent
Find out more about business testing in Staffordshire
The government is expected to update on business support arrangements in the spring budget on Wednesday 3rd March.
What to do if your business has an outbreak – Stoke-on-Trent
What to do if your business has potential outbreak – Staffordshire