Preparing for the end of the Transition Period: Guidance for business sectors
November 6, 2020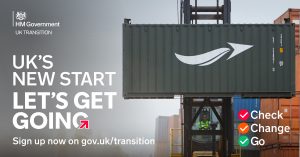 Preparing for the end of the Transition Period:
Guidance for business sectors
The government explained in the Border Operating Model that new customs and tax rules will come into effect at the end of the transition period, whether or not a Free Trade Agreement is negotiated. Some customs processes are complicated and can take several weeks to set up, so businesses are being urged to act now to make sure they are ready.
With the transition period ending very soon, time is running out to prepare your business. A series of checklists having been produced for businesses to use, to help you prepare for 1 January 2021. Click on your sector to view the new specific guidance and understand what you need to do before the Transition Period end.