Staffordshire Means Back to Business: Register now for FREE tests
March 25, 2021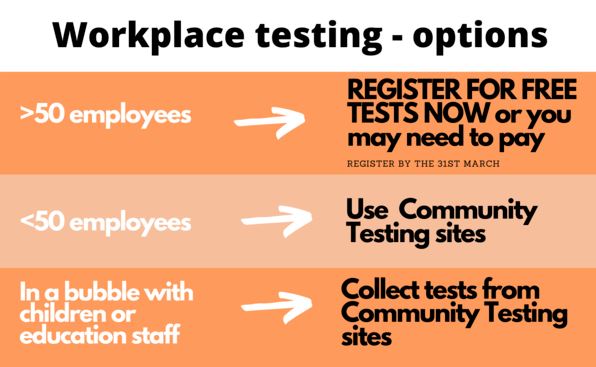 Testing at your business  –
What are your options?
With more people due to go back to the workplace from next week, and more businesses due to open from the 12th April, you need to know how to keep your employees safe and your business open.
Regular Covid-19 testing will be a part of everyday life for the foreseeable future, with many businesses already regularly testing employees in the workplace to quickly identify the 1 in 3  coronavirus cases that don't display any symptoms.
Do you have more than 50 employees?  Don't miss out – act now to get FREE tests
You need to sign up to the government's lateral flow testing programme by the 31st March 2021.
Less than 50 employees?
If you have less than 50 employees, are a sole trader or self-employed, you can access testing through community testing sites for people without symptoms across Staffordshire.
Employees in a household, childcare or support bubble with children or education staff?
Employees who are in household or support bubble with children or staff at nurseries, schools or colleges can also collect home tests from local community testing sites around the county.