Winter Economy Plan Schemes Unveiled
September 24, 2020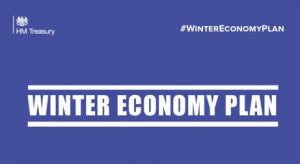 The Chancellor of the Exchequer Rishi Sunak presented our Winter Economy Plan to Parliament on Thursday 24 September 2020 to outline how the government will support jobs and the economy over the coming months.
The Chancellor Rishi Sunak today outlined additional government support to provide certainty to businesses and workers impacted by coronavirus across the UK.
Delivering a speech in Parliament, the Chancellor announced a package of measures that will continue to protect jobs and help businesses through the uncertain months ahead as we continue to tackle the spread of the virus.
The package includes:
– A new Jobs Support Scheme to protect millions of returning workers
– Extending the Self Employment Income Support Scheme
– 15% VAT cut for the hospitality and tourism sectors
– Help for businesses in repaying government-backed loans
The Job Support Scheme will be introduced from 1 November to protect viable jobs in businesses who are facing lower demand over the winter months due to coronavirus. To read more on the Job Support Scheme CLICK HERE.
The self employment income support scheme (SEISS) Grant Extension provides critical support to the self-employed. The grant will be limited to self-employed individuals who are currently eligible for the SEISS and are actively continuing to trade but are facing reduced demand due to COVID-19. To read more on the SEISS Grant Extension CLICK HERE.
For full information please visit https://www.gov.uk/government/news/chancellor-outlines-winter-economy-plan