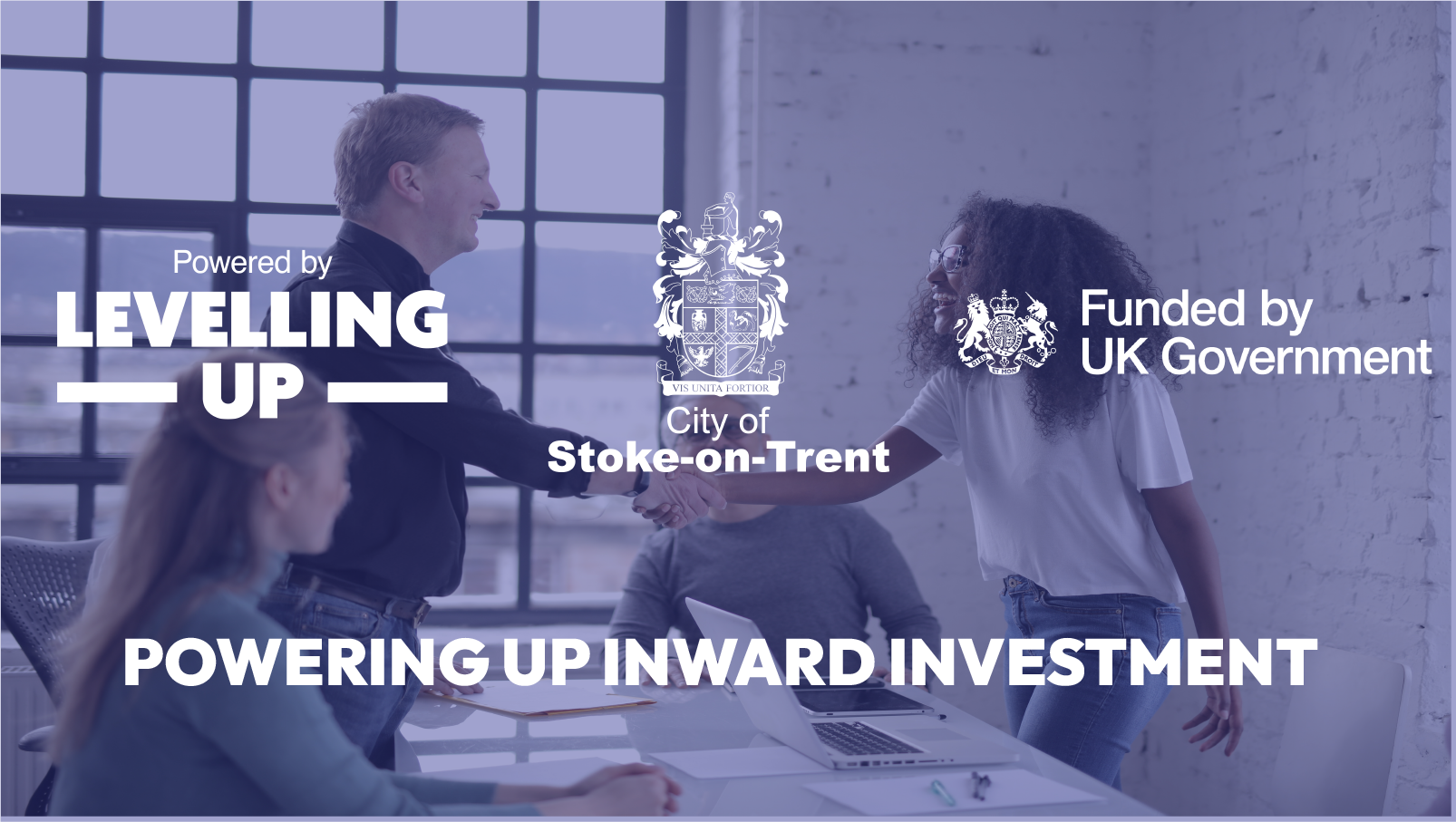 Stoke-on-Trent Powering Up Inward Investment
September 11, 2023
The programme, Stoke-on-Trent Powering Up Inward Investment, is an exciting initiative aimed to propel the city's economic growth by attracting new businesses and new jobs into the area. Grant funding between £10,000 and £50,000 for businesses in Advanced Manufacturing, Digital, Life Sciences and Energy sectors can apply with priority given to businesses who are making a first investment in Stoke-on-Trent.  Existing businesses with expansion projects, in the named sectors, may be considered on a case by case basis.
The grant covers capital items only, such as fixtures and fittings, plant and machinery for up to 30% of total capital project costs with match funding to be provided by applicants. Applications are actively encouraged to take advantage of the £325,000 available before the programme ends in March 2025.  A grant evaluation panel will assess and score all applications according to their strategic fit, deliverability within set timescales, subsidy control compliance and eligibility, project impact in the local economy and regeneration potential.
Invest Stoke-on-Trent, the city's dedicated investment service is administering this programme and will guide eligible businesses through the application process, advising on programme delivery and UKSPF compliance.
Stoke-on-Trent Powering Up Inward Investment is a project part funded by the UK Government through the UK Shared Prosperity Fund
For further information and to apply, contact Grant Wardle at Invest Stoke-on-Trent
Tel: 01782 233505 or email grant.wardle@stoke.gov.uk